1
Identifying the two types of casters
The package includes two types of casters. Caster B is omni-directional (it spins around) Caster C rolls in one direction (just front and back) Caster B can also be identified since it has a gap between the wheel and the hex nuts.

Please note that the open backed version of the rolling storage cart features four one directional wheels.
2
Installing Caster B, the omni-directional wheels
Install Casters B on the end opposite the handle. Install Casters C on the same side as the handle.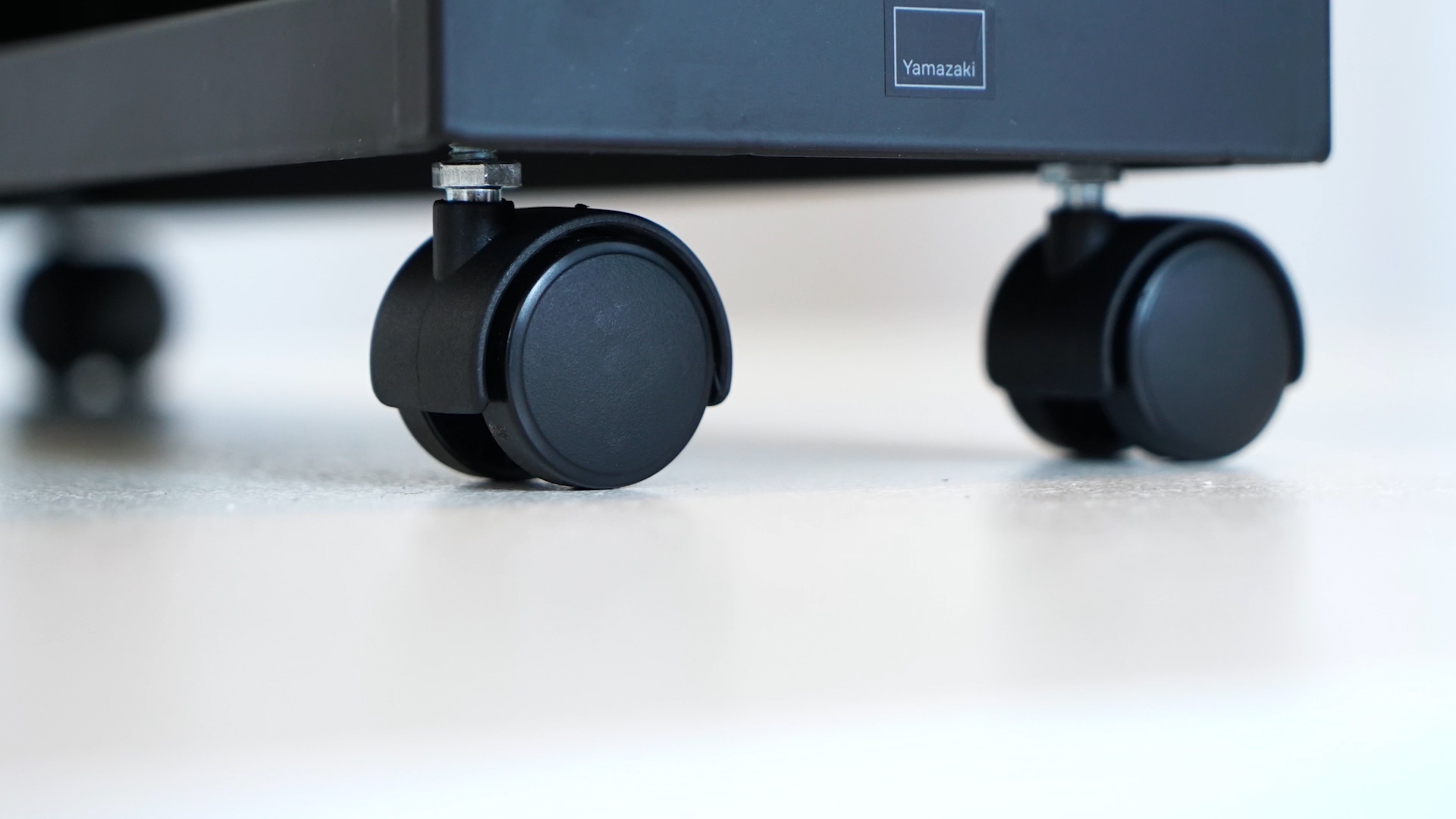 3
How the wheels work
The cart is guided by the omni-directional wheels on the handle side. The straight wheels at the rear help drive the unit forward.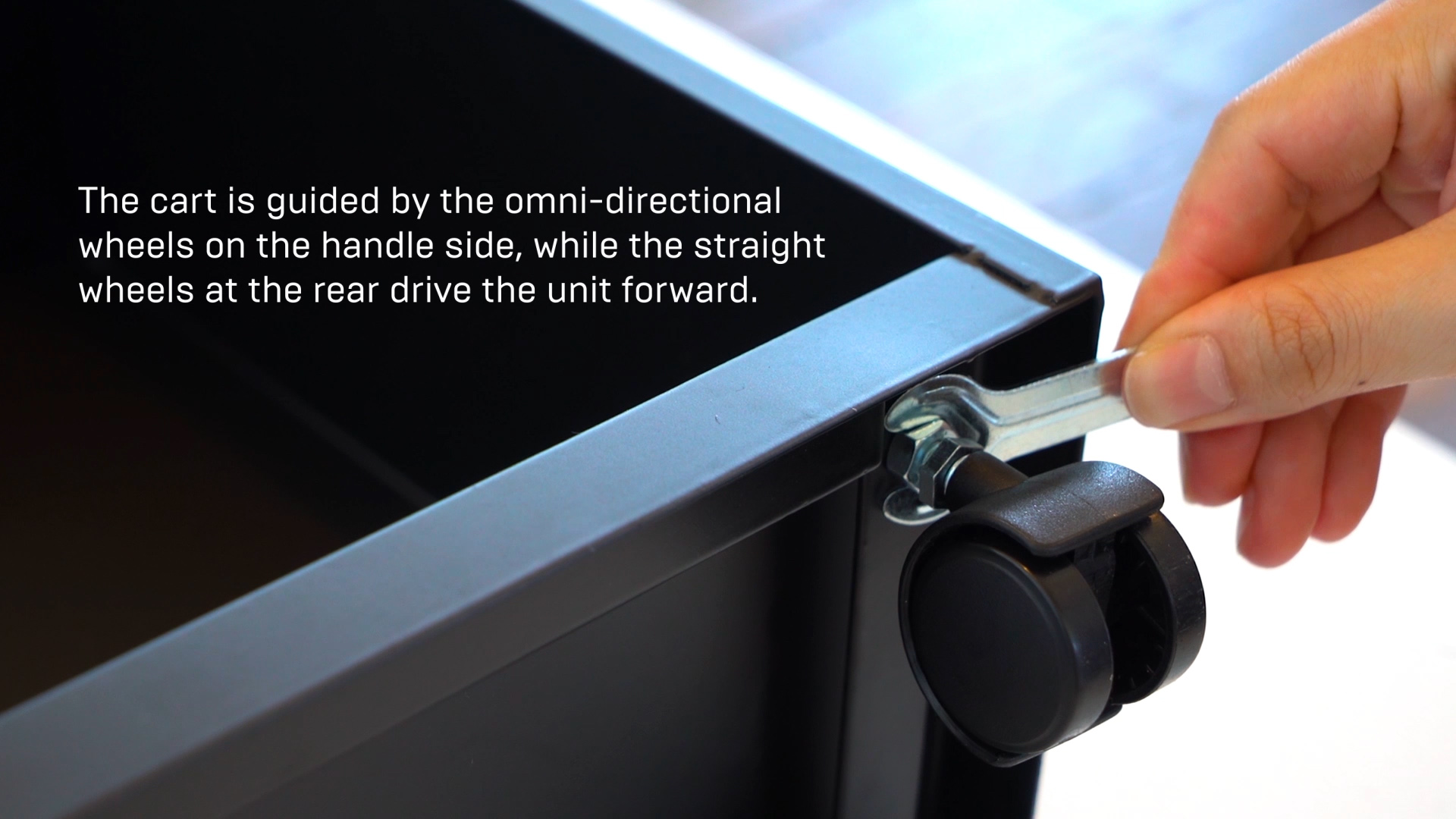 4
Levelling the wheels
If placing the unit on an uneven floor, you may notice a gap between the wheels and the floor. The top hex nut can be adjusted to help level the unit. Simply re-attach the caster with the adjusted hex nut. Tighten using the provided Allen wrench.