Looking to inject a little color into your 4th of July? Berries are the easiest, tastiest way to add a patriotic pop of color to your dessert this 4th. Not to mention, they taste divine in combination with this rich coconut cream cake. 
This 4th of July dessert made by @littleepicurian includes an international twist. Made from macapuno strings, we think this recipe is just what your picnic needs this 4th.
Recipe
Coconut Cake with Whipped Cream and Fresh Berries By Maryanne Cabrera, TheLittleEpicurean.com @littleepicurean.
Three layer coconut cake filled with macapuno strings, frosted with soft whipped cream, and topped with an assortment of fresh berries.
Ingredients:
Coconut Cake:
3 cup cake flour (360 grams)
1 Tbsp baking powder
1 teaspoon kosher salt
1 cup full-fat canned coconut milk well shaken
¾ cup egg whites (180 grams) about 5-6 large eggs
2 teaspoon pure vanilla extract
¾ cup unsalted butter (170 grams), room temp, softened
1 ½ cup granulated sugar (300 grams)
½ cup macapuno string*
Whipped Cream:
2 cup heavy cream or heavy whipping cream, very cold
¼ cup confectioners' sugar
1 teaspoon pure vanilla extract
Assorted fresh berries as needed
Instructions:
Preheat the oven to 350°F. Butter and lightly flour three 6-inch round cake pans. Line bottom with parchment paper. Set aside.
Whisk together cake flour, baking powder, and salt. Set aside.
In another bowl, mix together coconut milk, egg whites, and vanilla extract until smooth. Set aside.
In the bowl of a stand mixer fitted with a paddle attachment, beat together butter and sugar until smooth. Scrape down sides of bowl as needed to ensure thorough mixing.
Alternate adding dry and wet ingredients to the mixing bowl. Add 1/3 of dry flour mixture. Mix on low speed while adding 1/2 of liquid mixture. Add another 1/3 dry mixture and follow with the remaining 1/2 of liquid mixture. Add remaining 1/3 of dry mixture. Batter will be thick. Scrape down the sides of the bowl as needed.
Divide batter evenly among prepared cake pans ( about 390 grams of batter per pan). Use a mini offset spatula or the back of a spoon to spread batter into an even layer. Bake for 30-35 minutes until toothpick inserted in center of cake comes out clean. Cool cake in pan for 5 minutes. Run a mini offset or knife along cake pan edges to loosen cake. Unmold cake and cool to room temperature on wire rack.
Whipped Cream:
Using a whisk or handheld mixer, beat chilled heavy cream, confectioners' sugar, and vanilla to soft peaks. Scrape down sides of bowl. Continue to beat until barely medium peaks. Cover and keep chilled until ready to use.
*Do not over mix. Otherwise, whipped cream will curdle and turn into butter.
Assembly:
If necessary, use a serrated knife to level tops of cooled cakes.
Place one cake layer on cake stand or serving plate. Spread about 1/2 cup whipped cream over cake layer. Dollop half of macapuno strings over whipped cream. Place second cake layer on top. Spread whipped cream and add remaining macapuno strings.
Top with third cake layer. Spread whipped cream over the top and sides of cake as desired. Garnish top of cake with fresh berries. Chill in the fridge until ready to serve. Let sit at room temperature for 15 minutes before serving to allow cake to soften.
Notes:
Macapuno string is als coconut sport. Macapuno is a genetic mutation ofa regular coconut. The flesh inside macapuno is meaty with a nutty flavor.
Macapuno is sold in heavy sweet syrup usually in glass jars. Find this at Filipino supermarkets or broad Asian supermarkets.
Macapuno may be substituted for sweetened fresh shredded coconut. Or, simply omit the ingredient altogether.
Tower
Stackable Serving Stand
No Fighting Over Cake! The best part about this Yamazaki Home cake stand? It's lined to help you make nice, even slices that the family won't have to fight over.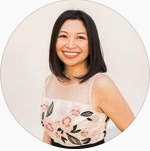 Interview with
Maryanne Cabrera
Maryanne Cabrera produces the dessert website The Little Epicurean. As a classically trained pastry chef, she shares the joys of baking through approachable, reliable recipes. She is based in Los Angeles, California.