A *ladle* genius goes a long way! Keep your cool in the kitchen and cruise through meal prep every time. Awarded best ladle holder by America's Test Kitchen, this innovative design provides the optimal spot for your ladles, pot lids, chopsticks, and more.

Keep the kitchen clean
Once you have this by your stove, you'll wonder how you ever got through meal-prep without it! Stash your ladles and pot lids while you work on your soups and stews and save your countertops from any splattering.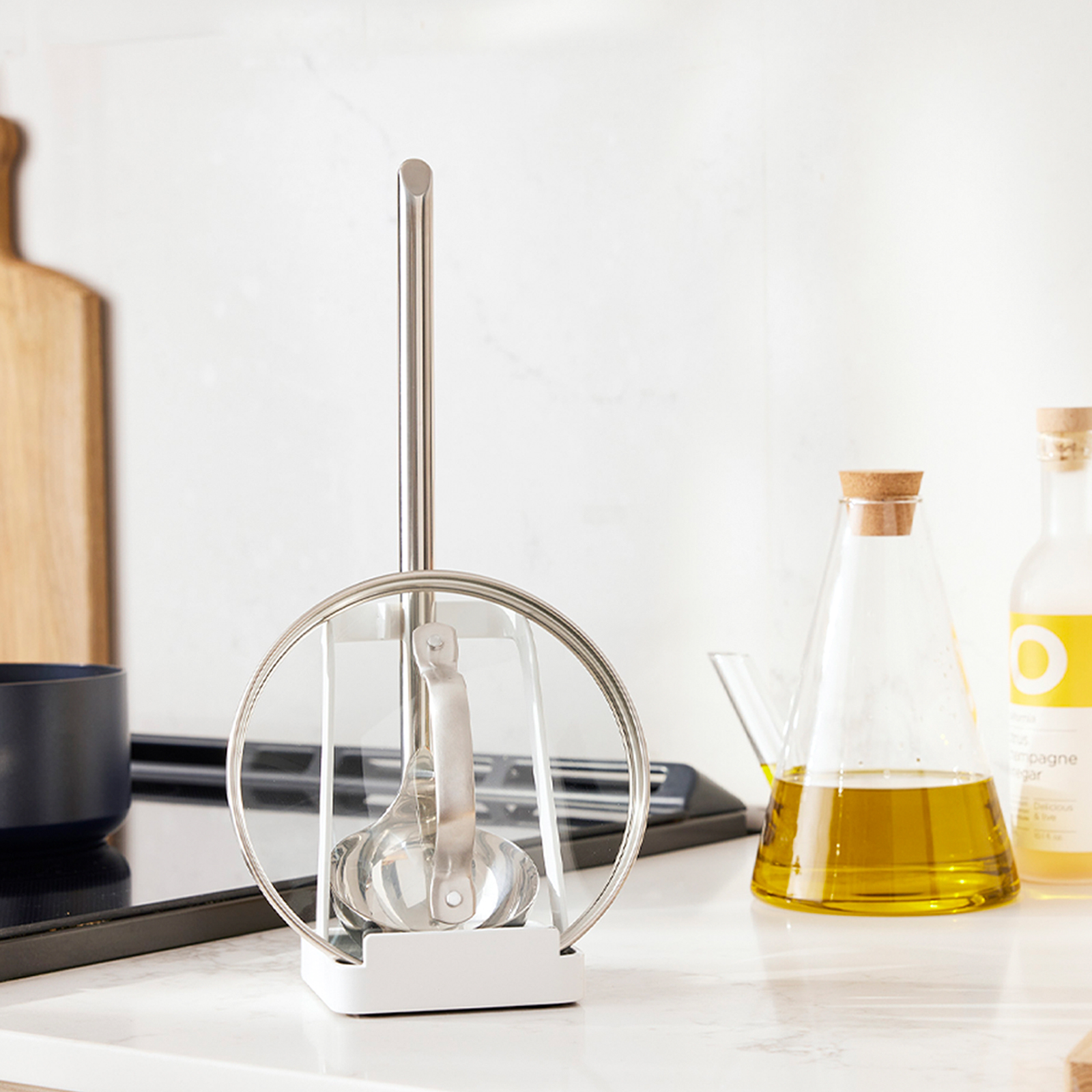 Built-in chopstick ledge
Most of our customers are surprised with how many neat functions are packed into this compact yet mighty stand. A small built-in ledge provides a perfect spot to rest cooking chopsticks, making it an ideal kitchen or tabletop companion for stir-fries, hot pots, and more.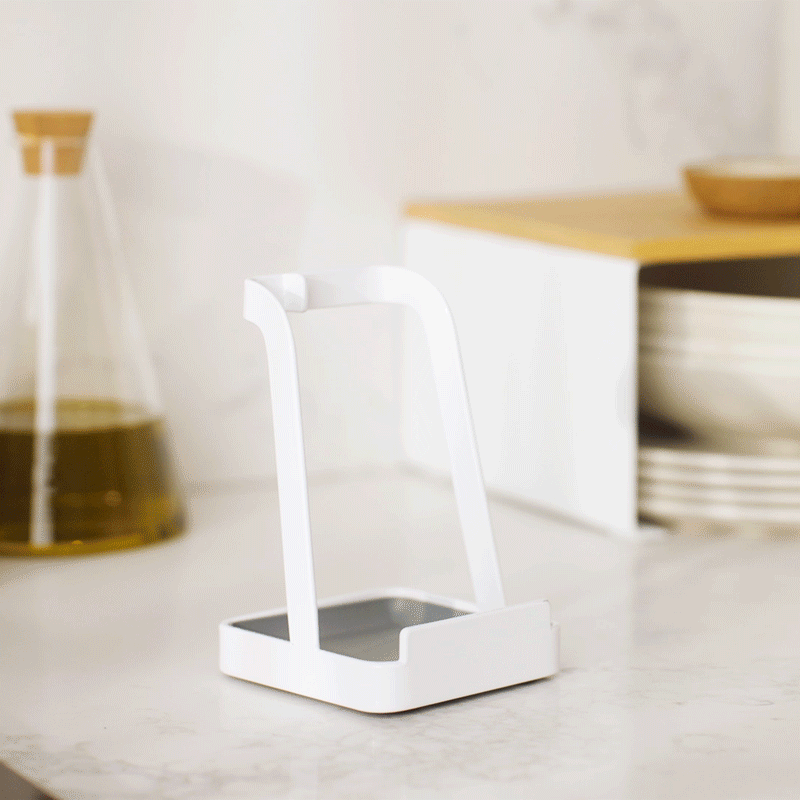 Stylish yet sturdy
The minimalistic design keeps kitchens looking classy and tidy while saving space—but don't underestimate what this little guy is capable of!

The sturdy steel construction allows this stand to effectively support even heavier dutch oven pot lids, making it a trusty assistant for kitchen tasks large and small.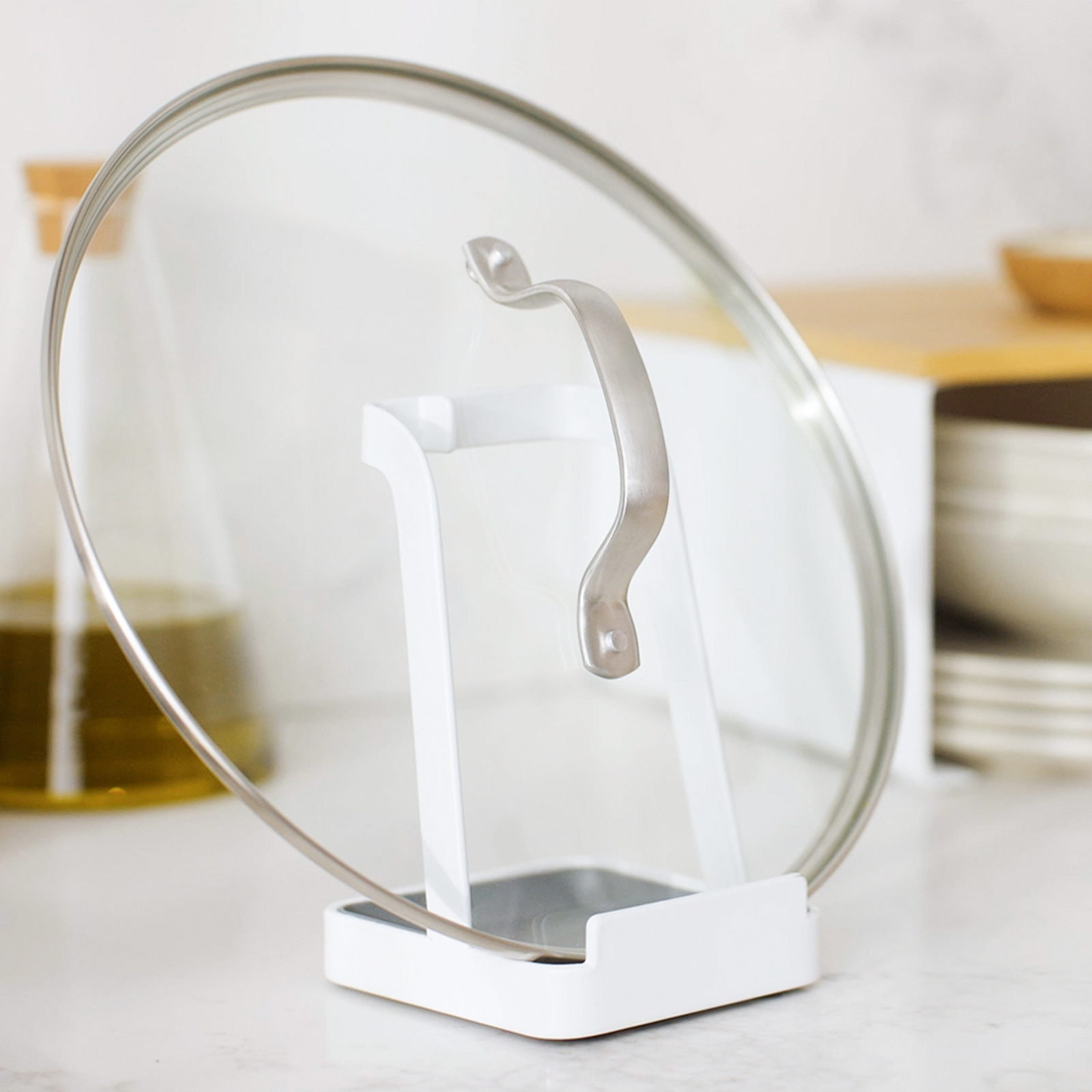 Prop cookbooks & tablets
Think outside the box, because this stand is truly versatile. Prop cookbooks, recipes, and even your tablet or smartphone for reference and entertainment while you tackle dinner.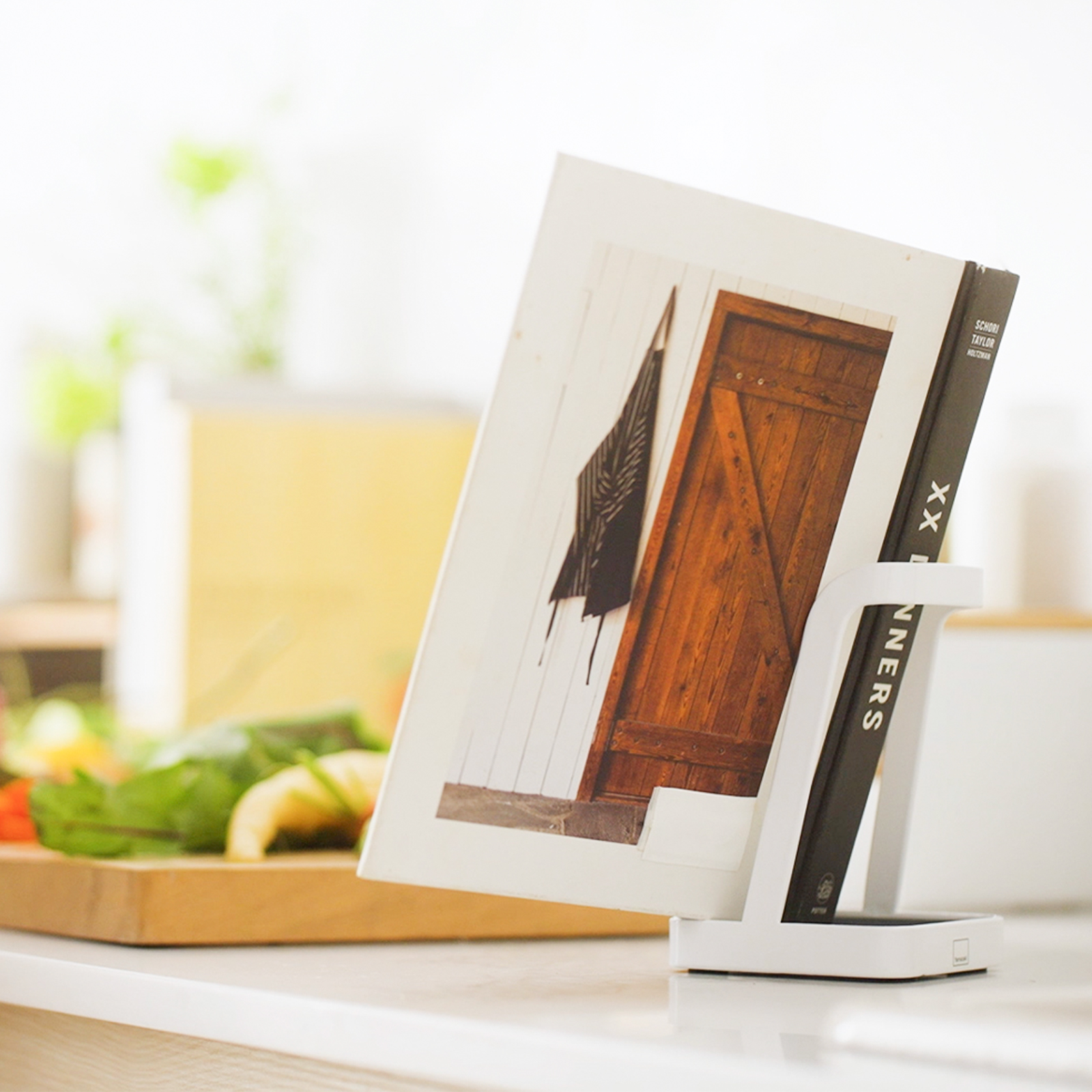 Easy maintenance
For an everyday item like this, it's essential to make sure cleaning is as easy as can be. Take care of drips or stains by washing the removable plastic tray lining the bottom of the stand. Once it's dry, pop it back in and you're good to go!