Yamazaki at Home with Tyga the Samoyed
Tyga is obsessed with his mama and constantly follows her around the house. Here's how Tyga helps Mom prepare for some guests. He can clean, he can cook, he can do it all!
Jewelry Organizer with Mirror - Steel + Wood
Bathroom
First things first, bathroom routine. Time to put on a little makeup and a little perfume. Tyga enjoys gazing into the mirror and helping Mom pick out which jewelry to wear.
Wire Basket - Steel + Wood - Large
Playroom
Next up, it's time to clean up the living room so the house looks nice and neat. Tyga knows how to put his own toys away in his basket.
Short Storage Table
Living Room
After Tyga does his part tidying up the toys, it's time to do a little straightening and decorating. I think it's safe to say that these little plants are Tyga-approved.
Serving Stand - Steel + Wood
Dining Room
A good host always has a treat to offer. Unfortunately for Tyga, he can't have any of these delicious chocolates, but he can admire how pretty they look on this stand!
Two-Tier Riser - Steel + Wood
Kitchen
Now that the house and the hosts are all ready to go, Tyga is reminding us that it's time to whip something up in the kitchen for all the guests to share. What's for dinner, Tyga!?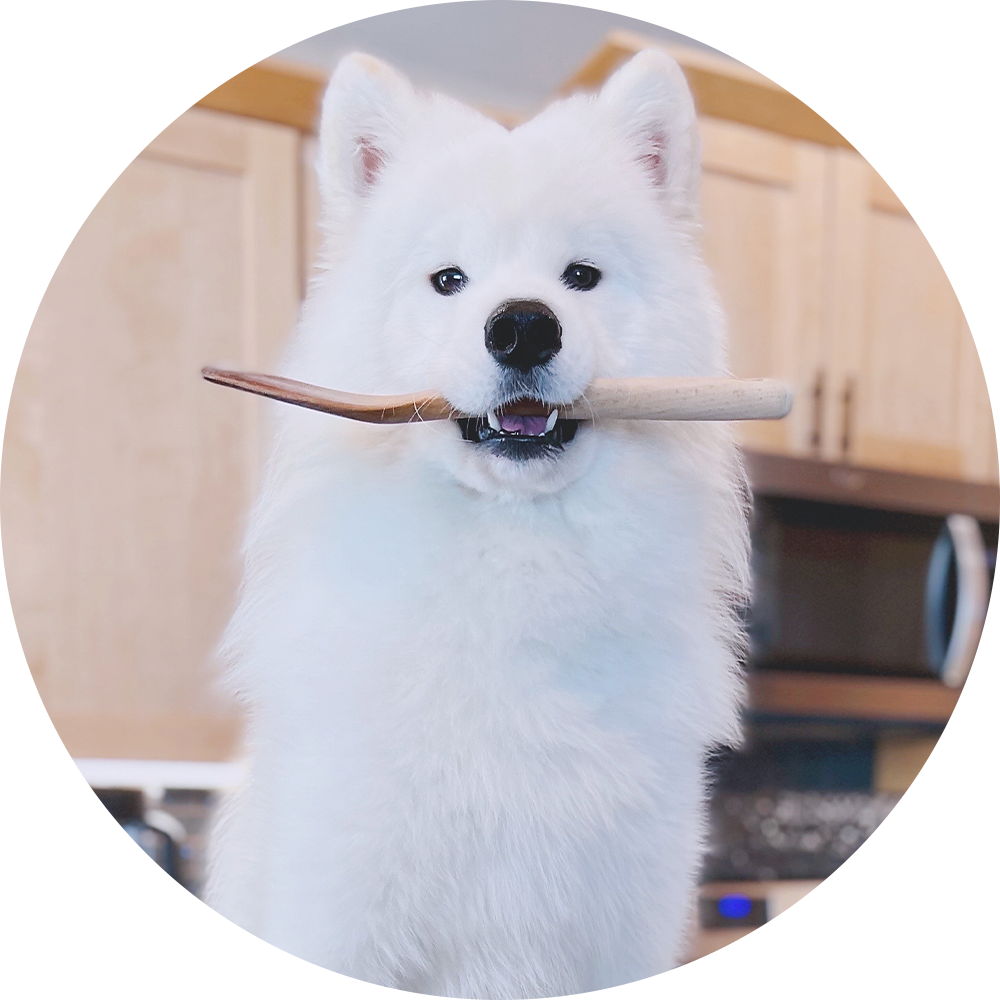 Interview with
Tyga the Samoyed
Tyga is a majestic floof who loves snuggles and cuddles. He becomes the center of attention and described by many as the walking cloud. He is a couch potato who blends right in with the furniture. Tyga brings joy to everyone he met with his charming personality.