Yamazaki Home
Over-the-Sink Dish Rack - Steel + Wood
Tosca
Over-the-Sink Dish Rack - Steel + Wood
Over-sink, over-joyed.
If your kitchen is tight on space, you'll love this expandable dish rack. It can slide right over your sink, saving countertop space and drip-drying dishes right where you want water to flow. Stylish, sensible, and over-the-top smart.
Over-the-Sink Dish Rack - Steel + Wood
We know counter space can be tight. Make some room with this slim, adjustable dish rack made from coated steel. A lightweight, compact design and expandable base ensure a fit over a variety of sinks. The neutral design suits any kitchen.
Dish rack expands from 15 to 23.75 inches.
No need for a drip tray, just extend the expandable base and place over the sink.
Awarded in the Best List of 2020 Dish Racks by Apartment Therapy.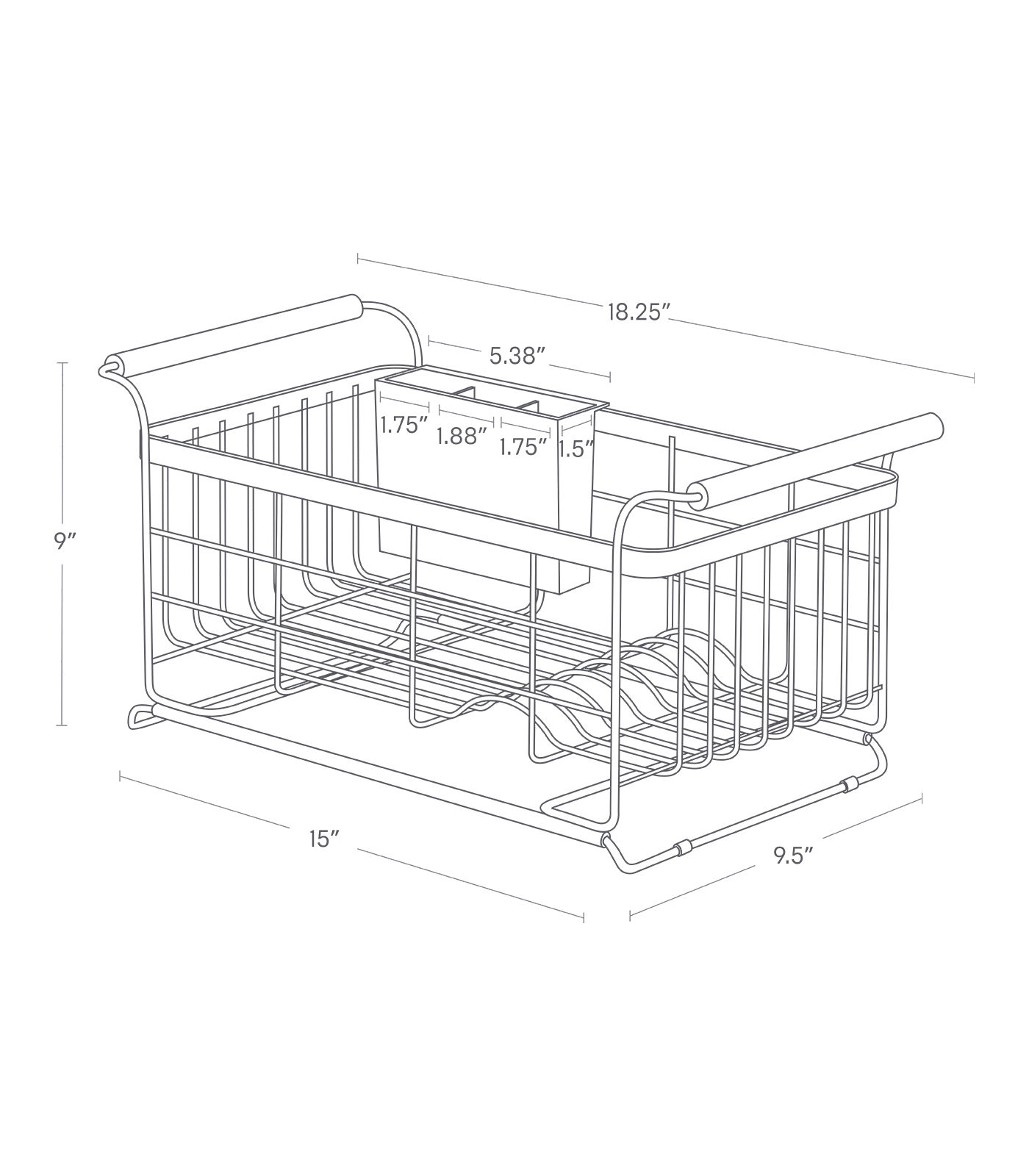 Materials

Steel, Wood

Wood type

Ash veneer with clear varnish

Certifications

BPA-FREE

Dimensions

9.6 x 18.3 x 8.7 inches

Weight

3.64 lbs.

Loadbearing capacity

11 lbs.

Assembly

None

Care instructions

Clean with soap and a soft sponge. Dry immediately.

Product number

3108

Other

Designed in Japan

Ships from California

Manufactured in China
Yes, this rack can go over an undermount sink.
The base can expand from 15" to 23.75".
Yes, this rack can go over an undermount sink.
The base can expand from 15" to 23.75".
Features + Benefits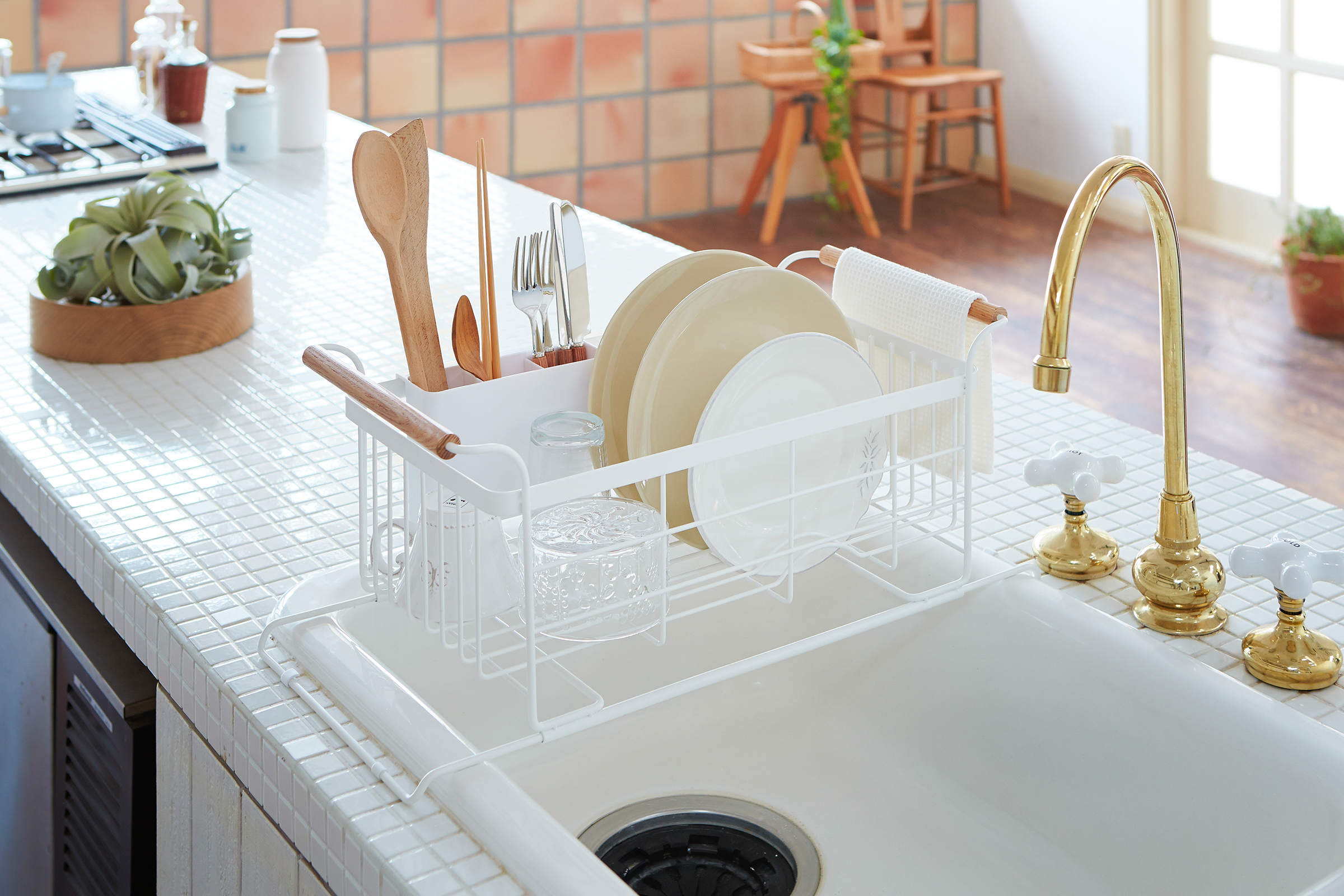 Expandable over-the-sink design.
If you're running low on countertop space, why not dry your dishes over the sink? Wash your dishes as usual, but when you're done, slide the dish rack over the sink so that the water drips directly back into the basin. The adjustable design will fit to the width of your sink, stretching from 15 to 23.75 inches.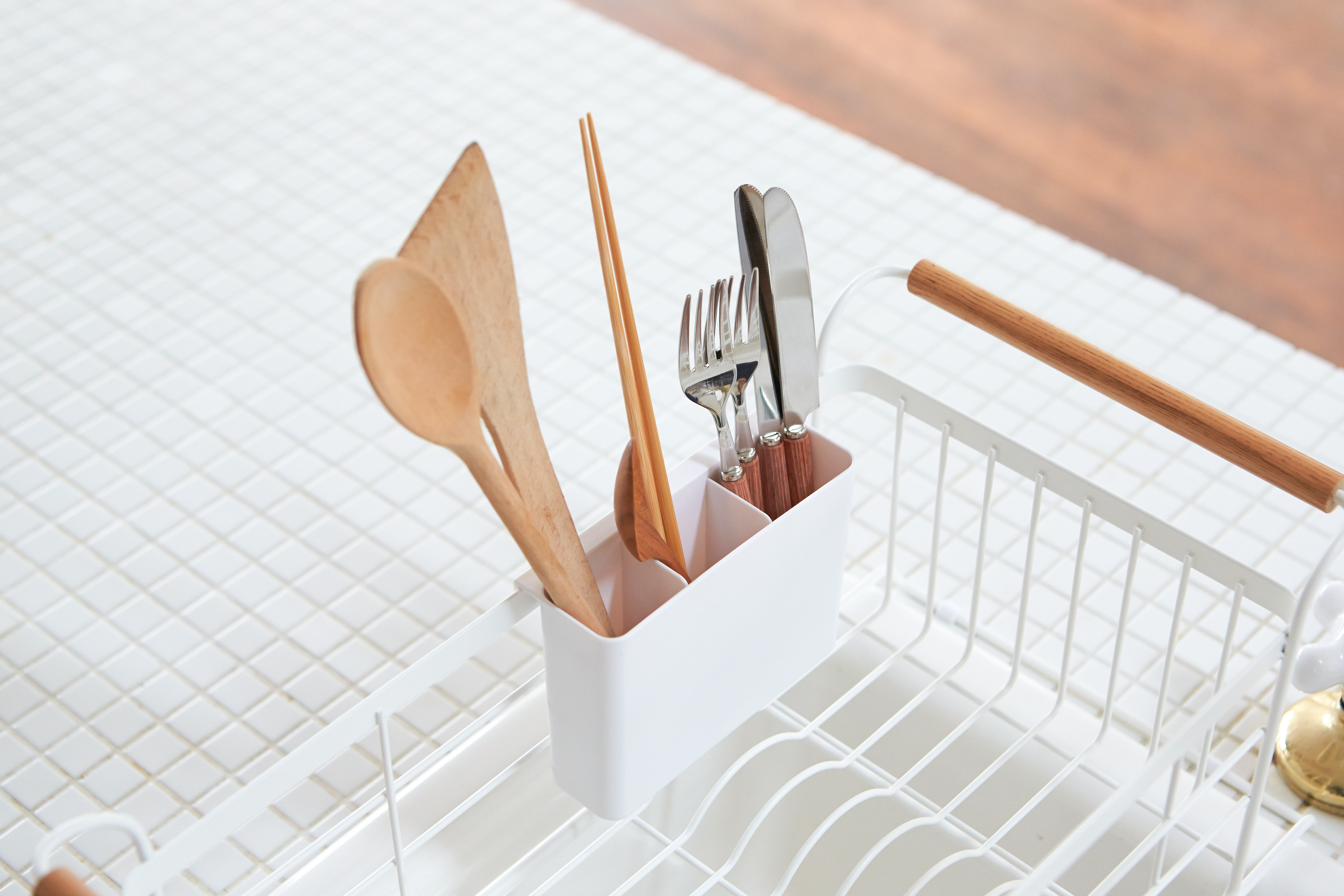 Where to put those pesky forks and knives.
This adjustable utensil caddy allows you ultimate flexibility. Hang the caddy on the inside of the dish rack or the outside, depending on how full your dish rack gets. Remove the utensil holder for easy cleaning or when dishing your utensils back into the drawer.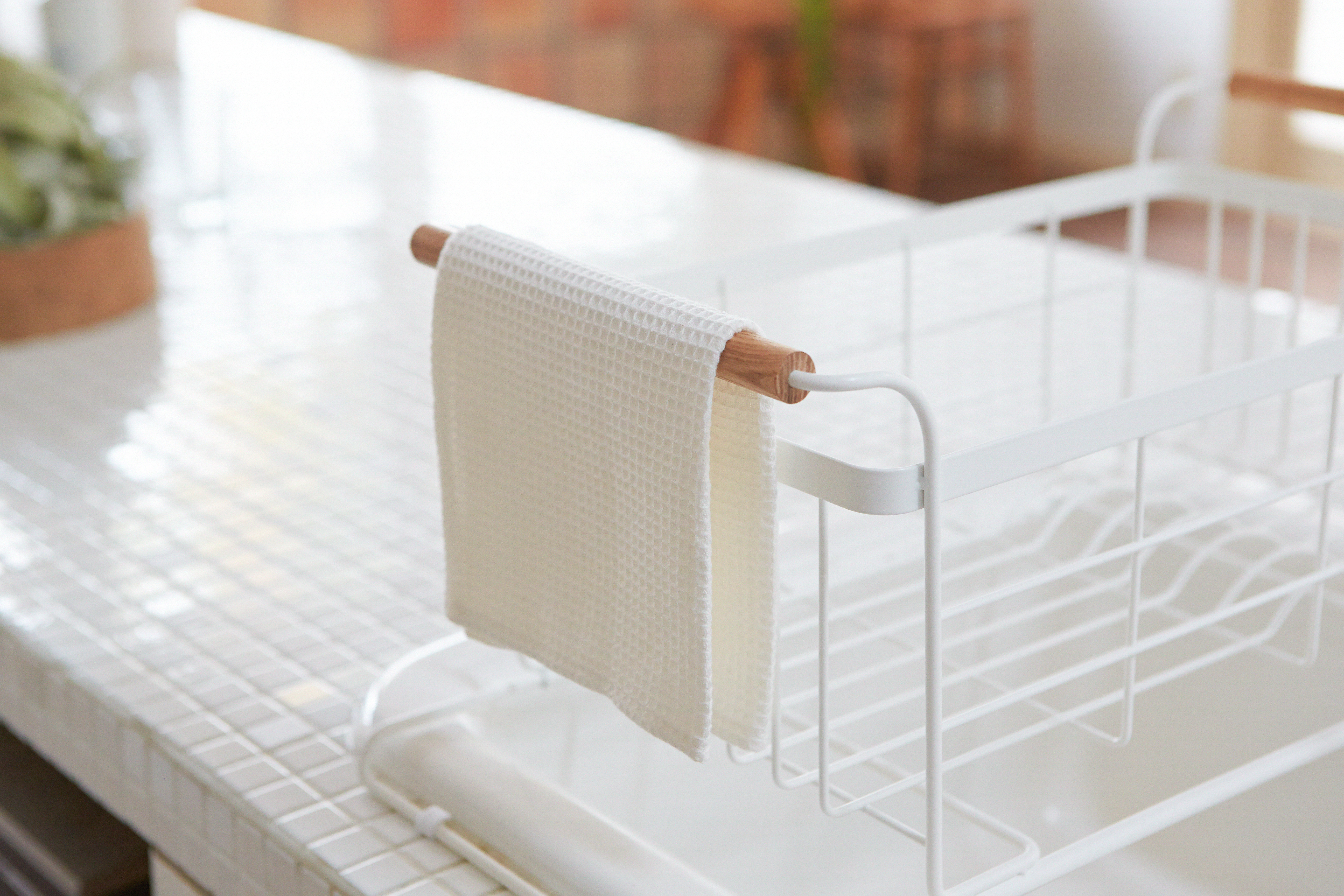 Super-smooth, easy-to-carry handles.
Comes equipped with wooden handles that don't just serve to make the dish rack prettier, but also make this steel dish rack much easier to pick up and carry. We know from experience that the feeling of other plastic dish racks cutting into your palms is not a good one.
Sign Up for Newsletter
Be the first to know
Sign up to receive updates on product launches, inspiration, and special offers.
You are $150 away from free shipping