Yamazaki Home
Blow Dryer Holder - Steel
Beautes
Blow Dryer Holder - Steel
Holster your hair dyer.
Hook this over-the-door hair dryer holder over any cabinet or drawer and you're in business! Loop the wire around the back to keep your blow dryer detangled and ready for use. A better storage solution than throwing your hair dryer (wires and all) under the cabinet.
Blow Dryer Holder - Steel
No more awkward manuevering of hair tools into drawers. The over-the-hook design frees up bathroom space, while offering a minimalist touch of storage. Plus, the functional design keeps the blow dryer's cord tucked away and out of the way.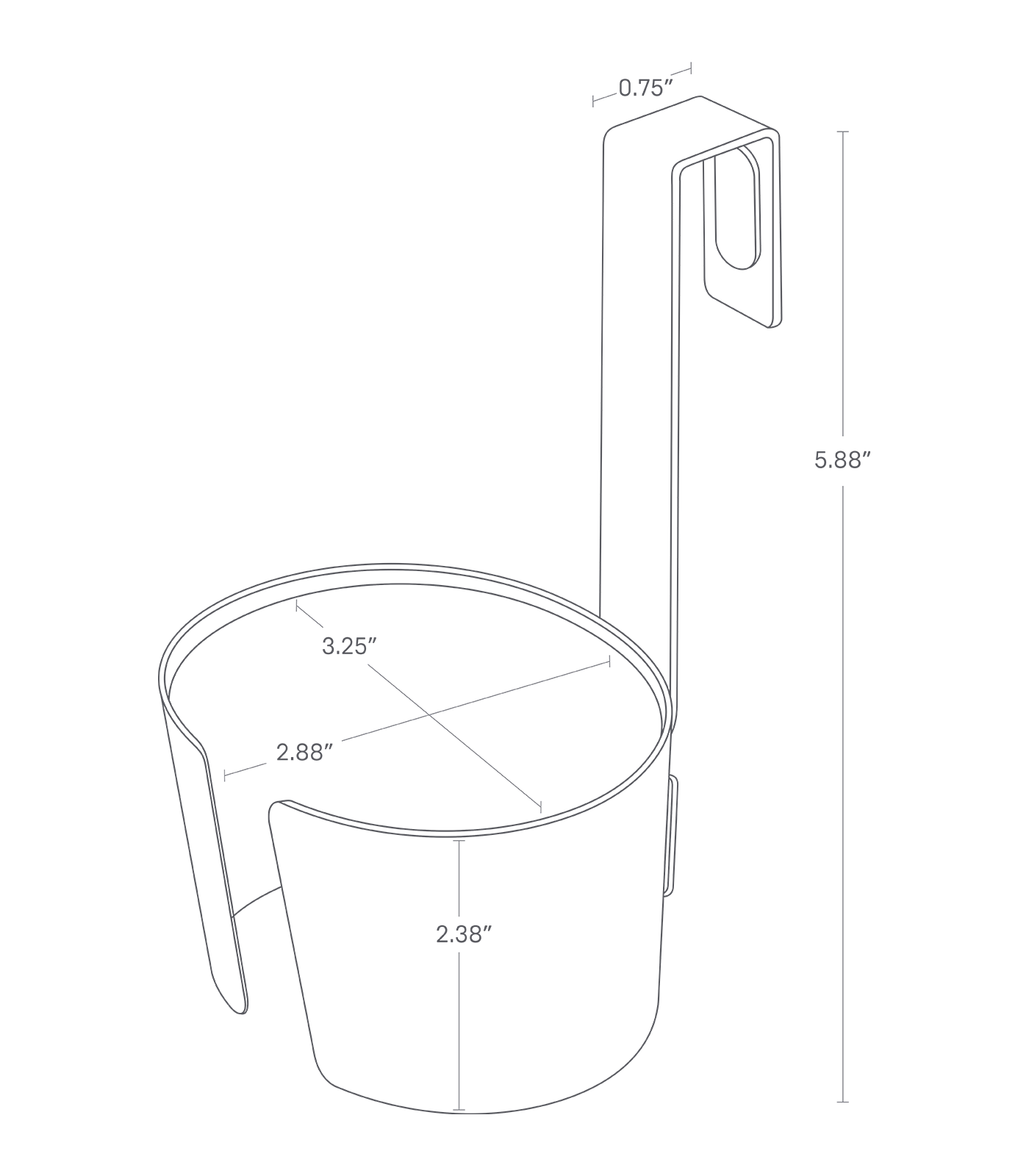 Materials

Steel

Dimensions

4.72 x 3.94 x 5.91 inches

Weight

0.36 lbs.

Loadbearing capacity

2.2 lbs.

Assembly

None

Care instructions

Wipe clean with a damp cloth. Dry immediately.

Product number

7581

Other

Designed in Japan

Ships from California

Manufactured in China
The holder is not designed to be wall mounted.
The holder is not designed to be wall mounted.
Sign Up for Newsletter
Be the first to know
Sign up to receive updates on product launches, inspiration, and special offers.
You are $150 away from free shipping