Product Detail Page
This is a horizontal carousel with slides that rotate manually. Use Next and Previous buttons to navigate. Pressing the space bar will open it in full screen.
Other
Storage Table - Two Sizes - Steel + Wood
The perfect side table sidekick (in two sizes)!
14-Inches "Short" Version: The 14-inch version was designed to pair with lower bed frames, providing extra surface area and a storage shelf for your end-of-day essentials. Thanks to its low frame, this storage table would also make the perfect end table for a child's room. Pack their favorite bedtime stories into the storage shelf to keep handy and a plush toy on top to perfect the look.
23-Inches "Tall" Version: The 23-inch version conquers your storage woes while providing a surface for various items. A minimalist, modern, and slender design, coupled with its sturdy and stable frame makes it an excellent addition for a variety of rooms and decor styles. Place a plant or hot beverage on top and stow your favorite book inside the storage compartment to cozify your reading nook or bedroom.
Please make note of the height of the tables, particularly the "Short" version, before purchasing.
This is a carousel of product images. Use Next and Previous buttons to navigate, or jump to a slide with the slide dots.
Storage Table - Two Sizes - Steel + Wood
Features + Benefits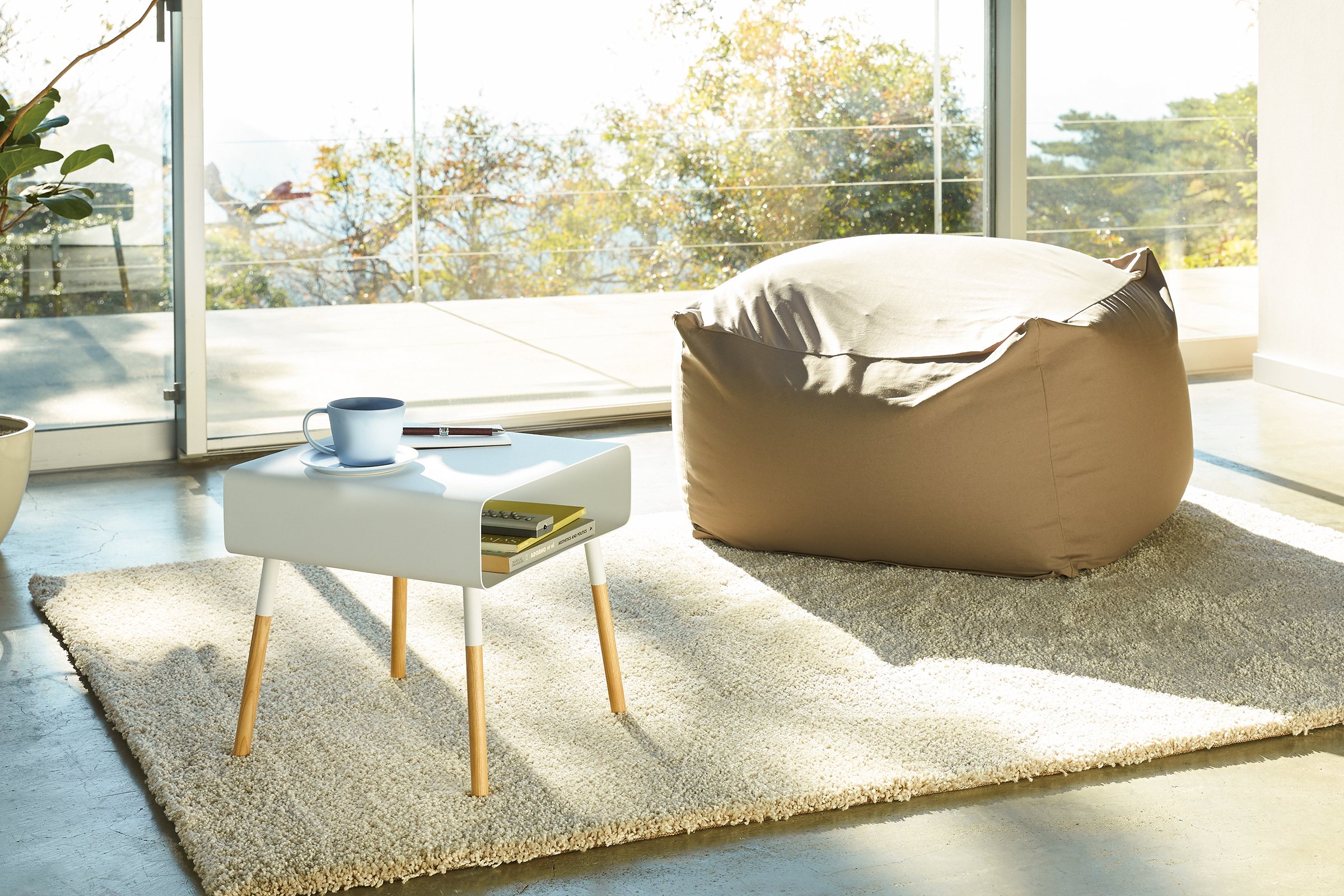 Kids' room compatible
The 14-inch tall, low profile of the "Short" version is perfect for low bed frames, futons, or a child's bedroom. The "Tall" version is suited for more standard height beds and couches.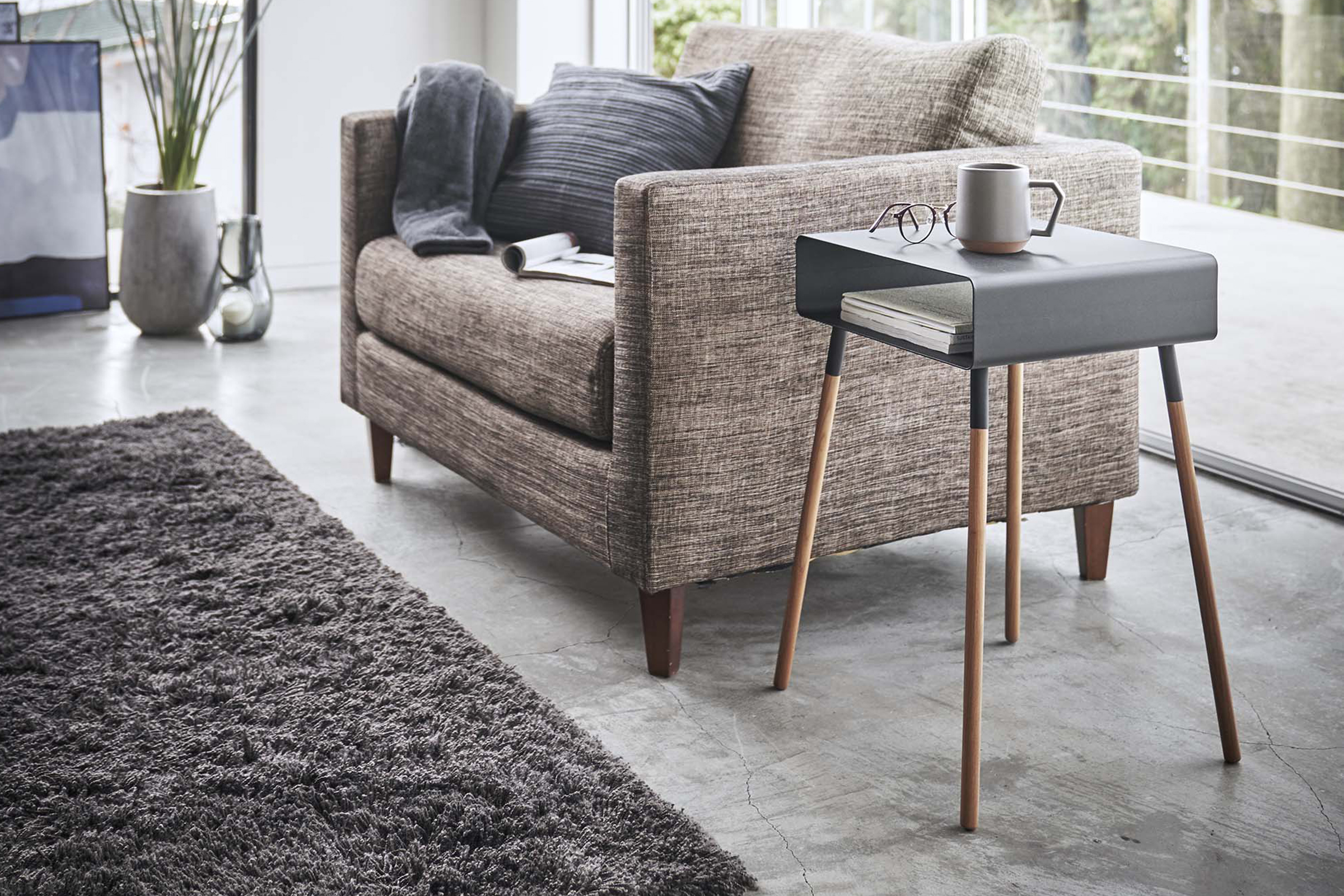 Put your spin on this stylish tabletop
Use this tabletop for your own decorative purposes. Style with a candle, a small plant, a cup of coffee, or anything else your heart desires.
End table, but make it storage
A stylish, minimalist end table, but with the added benefit of storage! Use the roomy cubby to house books, magazines, devices, and more!