Product Detail Page
This is a horizontal carousel with slides that rotate manually. Use Next and Previous buttons to navigate. Pressing the space bar will open it in full screen.
Plate
Toilet Paper Stocker - Steel
All the toilet paper storage you can *handle*!
Want extra toilet paper nearby but don't want to look at stacks of TP? Try this minimalist, sleek stocker that holds 12 rolls of toilet paper, drastically cutting down trips to the supplies cupboard! Lift open the top and pile in the rolls, then move it back with the handled, easy-carry design. A sloped interior automatically dispenses the next roll, making things easy when you're on a roll.
This is a carousel of product images. Use Next and Previous buttons to navigate, or jump to a slide with the slide dots.
Toilet Paper Stocker - Steel
Features + Benefits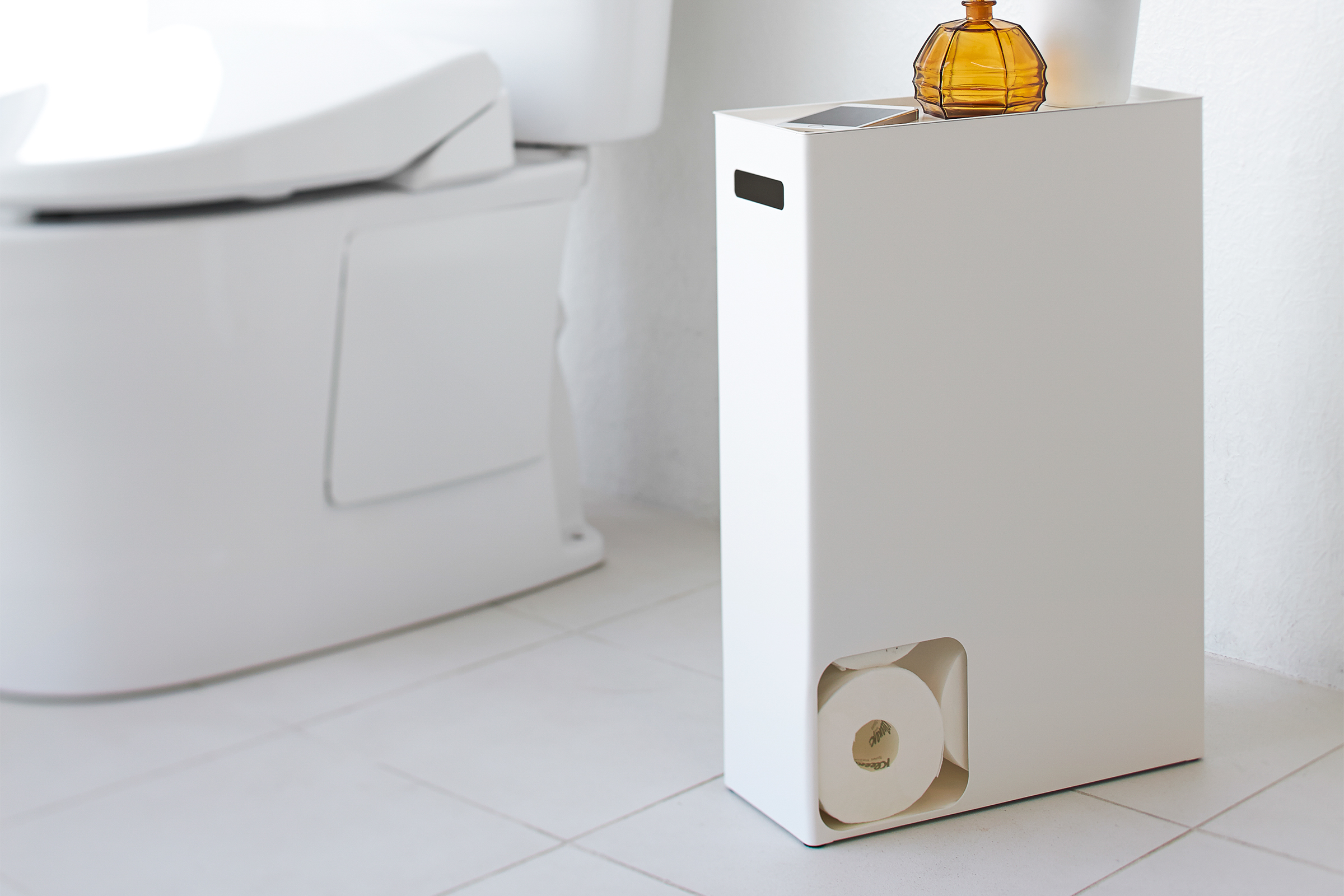 Minimalist Storage
It's hard to believe that this minimalist toilet paper stocker holds a whopping 12 rolls of toilet paper. The sleek, subtle frame will blend into your bathroom while cutting down on trips to the supply cupboard.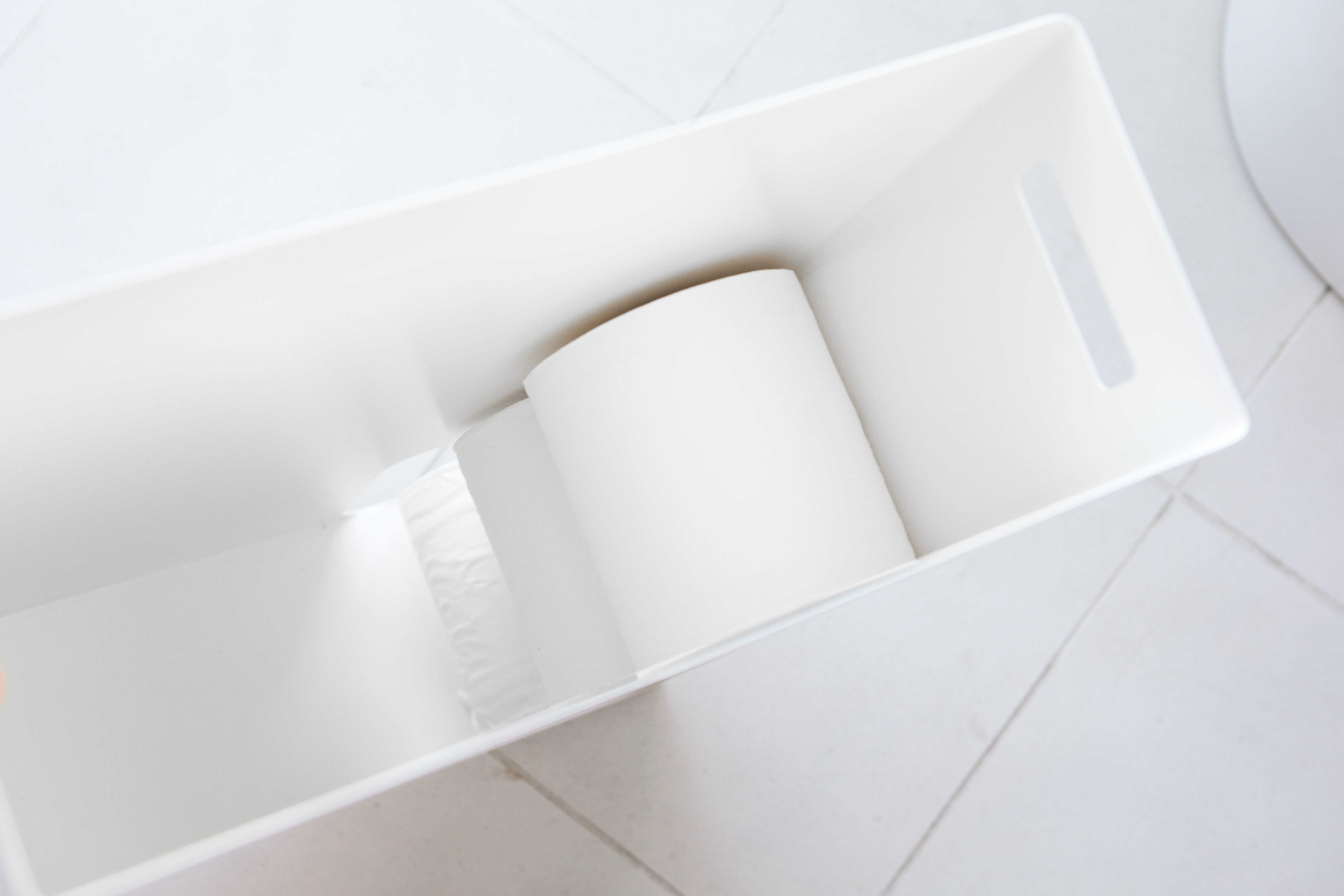 Removable Shelf
The removable lid makes replenishing toilet paper a cinch! Simply pop it open, fill up with toilet paper, and replace! Decorate with a nice candle, succulent, or other accessory.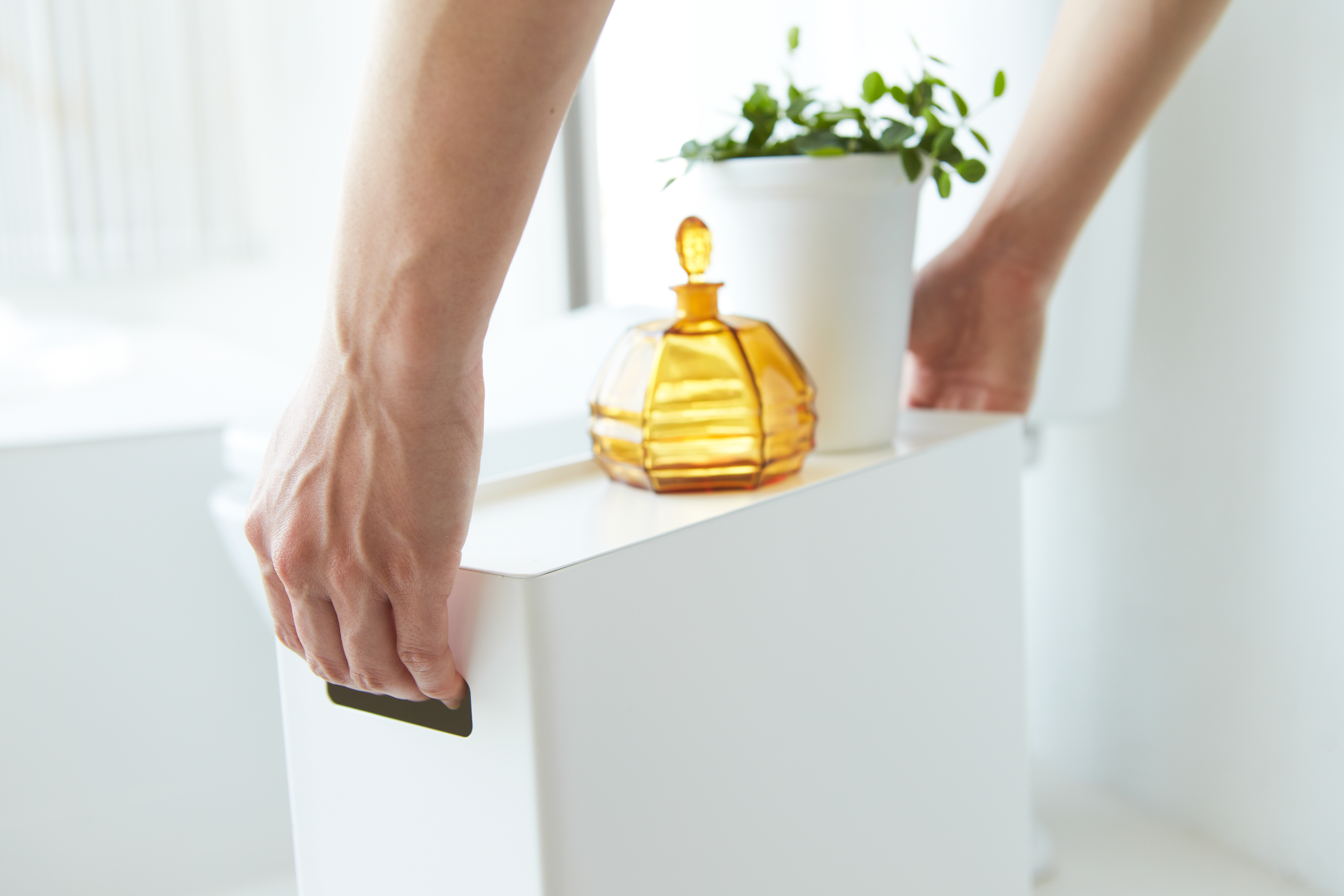 Helping Handle
The sleek steel frame isn't too heavy, but it would be awkward to carry if it weren't for the handle at the back. We always place convenience at the forefront of our design.
Complete your space
Stay clutter-free with these matching accessories