Rooms
Wall-Mounted Hooks - Steel + Wood
Tosca
Wall-Mounted Hooks - Steel + Wood
If tangled necklaces drive you up the wall…
Detangle your twisted heap of necklaces and drape them around this wall-mounted rack. The wooden bar is perfect for looping bracelets, watches, and necklaces. Use the row of hooks for holding keys, glass, and other hanging items. That's *wall* there is to it!
Wall-Mounted Hooks - Steel + Wood
This wall-mounted rack keeps accessories detangled and surfaces clear of clutter. Includes a row of small hooks and a wooden bar for hanging jewelry, watches and sunglasses.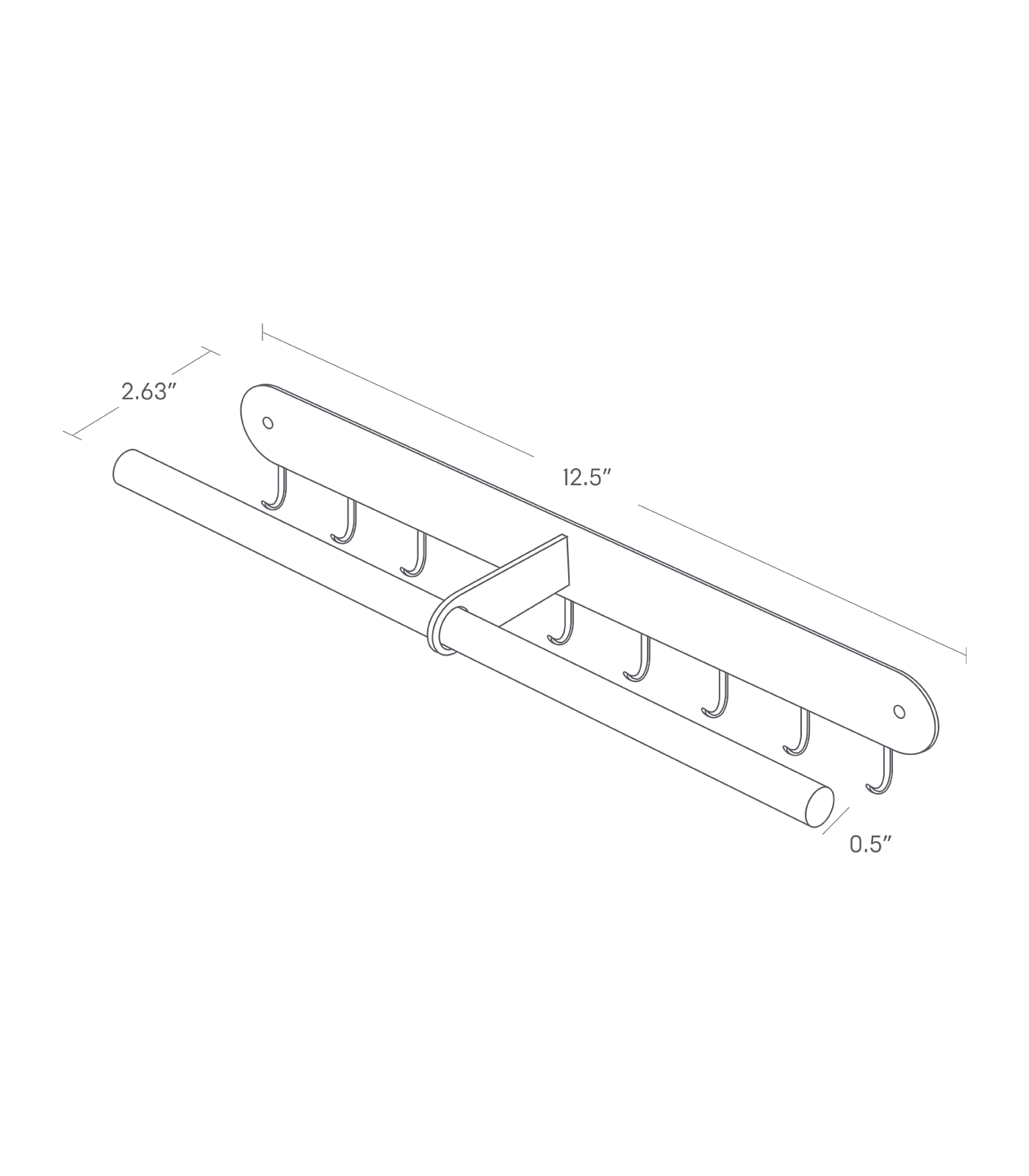 Materials

Steel, Wood

Wood type

Ash veneer with clear varnish

Dimensions

1.8 x 12.6 x 2.6 inches

Weight

0.33 lbs.

Loadbearing capacity

Bars: 1.1 lbs. each | Hooks 0.45 lbs. each

Assembly

Wall-mounting required Download

Hardware

Screwdriver or drill required for wall mounting

Care instructions

Wipe with a clean, dry cloth.

Product number

2513

Other

Designed in Japan

Ships from California

Manufactured in China
The hooks are spaced about one inch apart.
The hooks are spaced about one inch apart.
Sign Up for Newsletter
Be the first to know
Sign up to receive updates on product launches, inspiration, and special offers.
You are $150 away from free shipping