Product Detail Page
This is a horizontal carousel with slides that rotate manually. Use Next and Previous buttons to navigate. Pressing the space bar will open it in full screen.
Tower
Bread Box - Horizontal - Steel
The best thing since sliced bread.
Bread-makers, rejoice! Keep your homemade breads, buns, and brioches as fresh as the day you baked them with these elegant, modern bread boxes. Safely store your favorite breads as well as jams, jellies, and marmalades for quick and easy snack action.
What's more, the steel box is designed to provide optimal airflow for keeping your loaves and pastries fresh and scrumptious.
The vertical option joins our bread box line-up in 2023! With two tiers, this bread box is designed to take up minimal countertop real estate while still providing ample space to keep your baked goods, snacks, jams, and other accompaniments in one spot.
This is a carousel of product images. Use Next and Previous buttons to navigate, or jump to a slide with the slide dots.
Bread Box - Horizontal - Steel
As seen in real life
Show us your style using #theyamazakihome and tag us @yamazakihome
Features + Benefits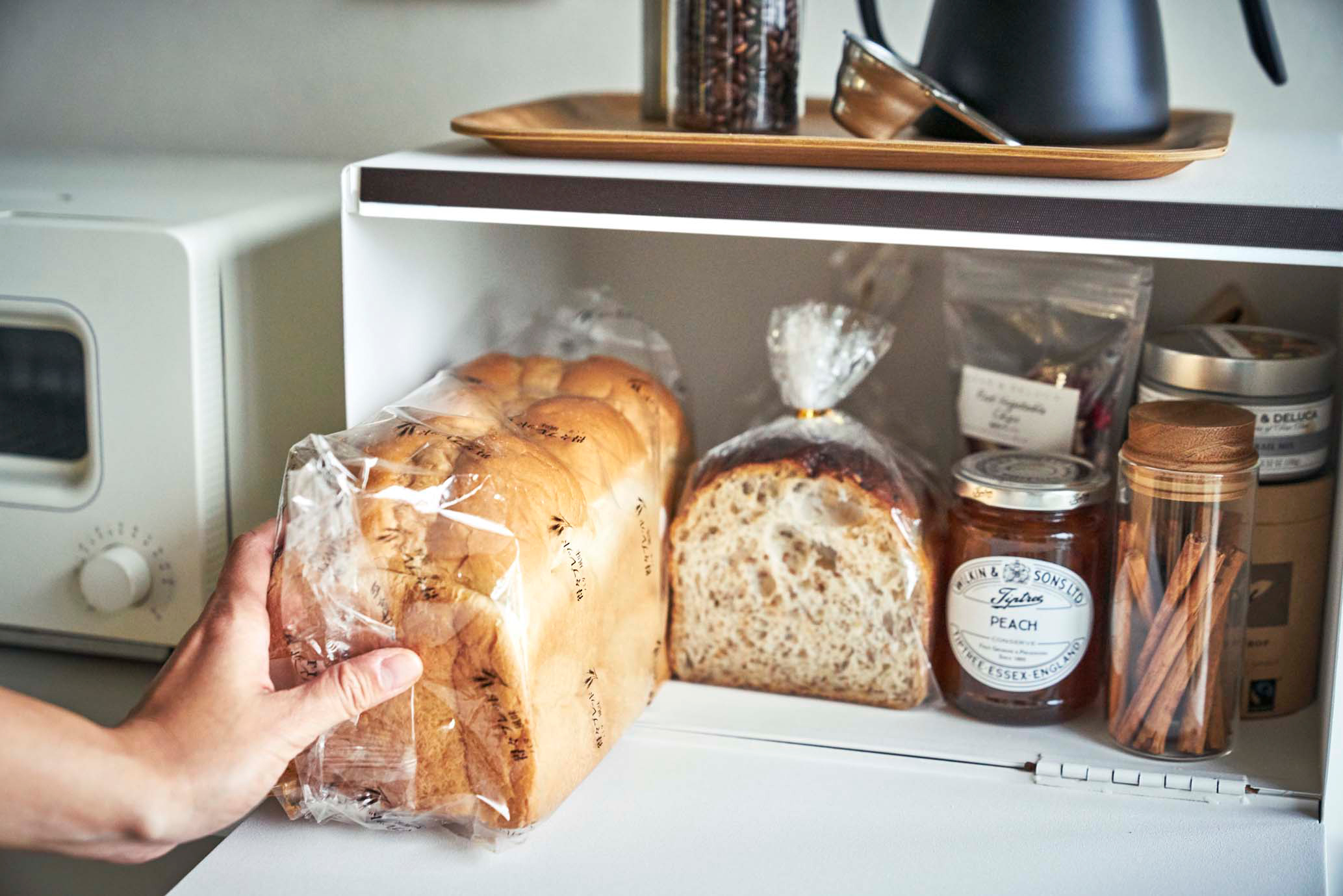 Roomy Inside
This sleek, modern bread box isn't just for looks. Safely store multiple loaves of fresh breads, along with all of the jams and jellies that accompany them. This spacious bread box will become the breakfast cabinet of your dreams.

Magnetic Seal
This bread box has a strong magnetic latch that keeps the hinging lid securely closed. It's a common misconception that bread boxes should be airtight, but a small amount of airflow prevents moisture and mold from taking hold.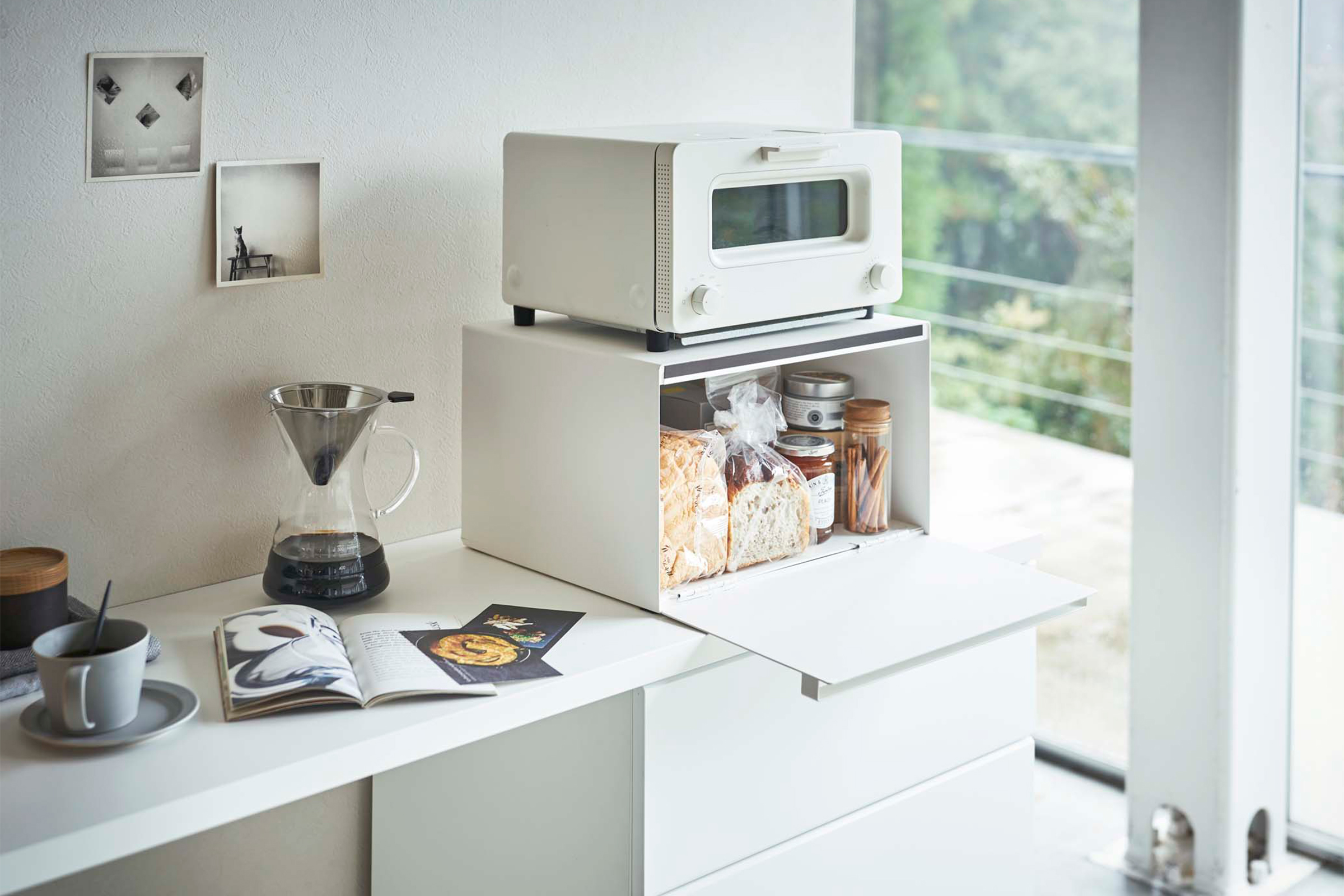 Appliances stack
The sturdy steel frame of this bread box serves as the perfect shelf for appliances. A toaster or a toaster oven would make the perfect bread box companion.
Complete your space
Stay clutter-free with these matching accessories