Rooms
Expandable Platform Riser | Steel
Tower
Expandable Platform Riser | Steel
Originally designed to cover the water intake tubes snaking out from under a washing machine, this simple platform riser creates storage space where there was none. Simply expand and place the unit over existing tubing and use the riser's surface space as you see fit! Store cleaners directly on its surface or add additional storage units above.
Expandable Platform Riser | Steel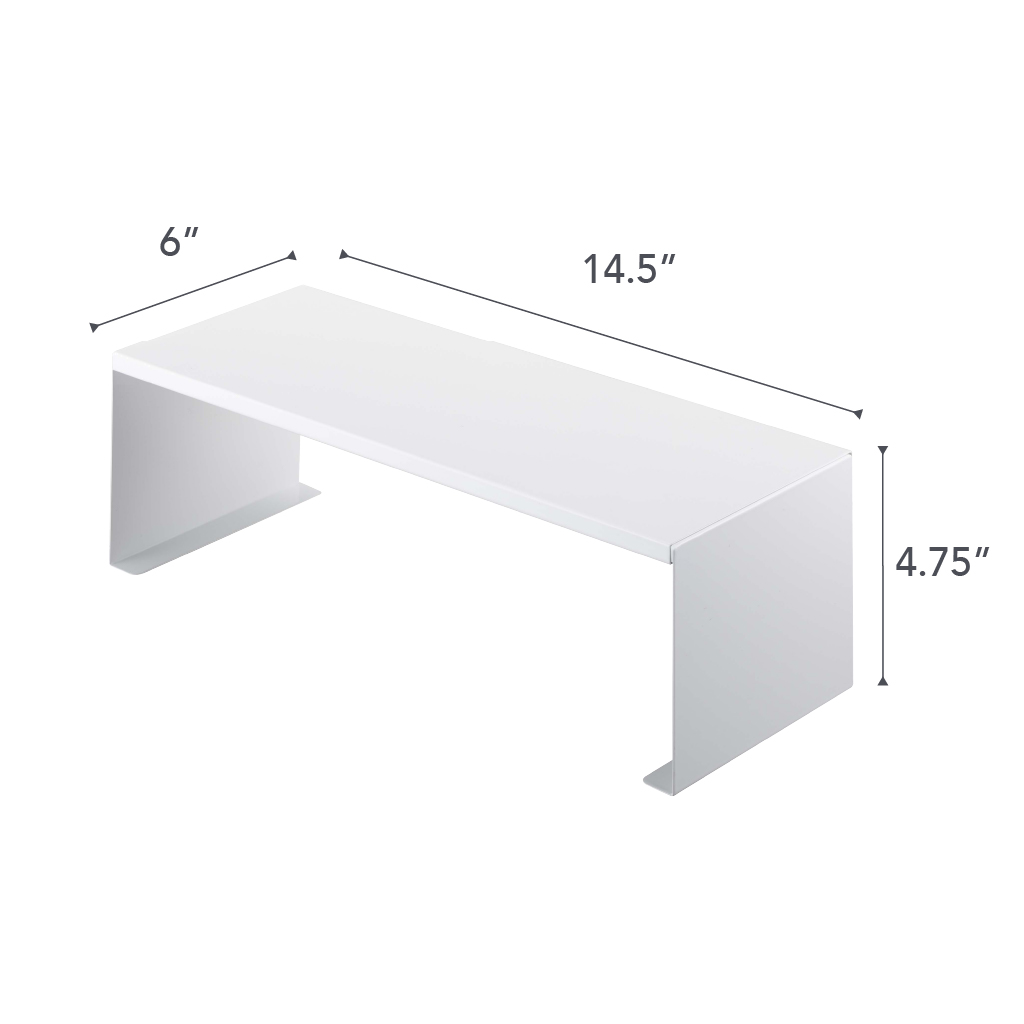 Materials

Steel

Dimensions

L: 5.9 x W: 14.6 x H: 4.7 inches

Weight

3.3 lbs.

Loadbearing capacity

11 lbs.

Assembly

None

Care instructions

Dishwasher Safe

Product number

4338

Other

Designed in Japan

Ships from California

Manufactured in China
Sign Up for Newsletter
Be the first to know
Sign up to receive updates on product launches, inspiration, and special offers.
You are $150 away from free shipping