Product Detail Page
This is a horizontal carousel with slides that rotate manually. Use Next and Previous buttons to navigate. Pressing the space bar will open it in full screen.
Tower
Lid & Ladle Stand - Steel
AWARD WINNER
AWARD WINNER
#1 Ladle stand according to America's Test Kitchen.
Keep countertops clean and mess-free with this award-winning ladle and lid rest. This fan-favorite, multipurpose tool will become your new staple cooking accessory. Pop on pan lids to prevent drips and drops and save on counter-space. Prop up cookbooks for easier, hands-free recipe reading. Finally, stand up an iPad or tablet in the kitchen or any other room of the home.
This is a carousel of product images. Use Next and Previous buttons to navigate, or jump to a slide with the slide dots.
Lid & Ladle Stand - Steel
Features + Benefits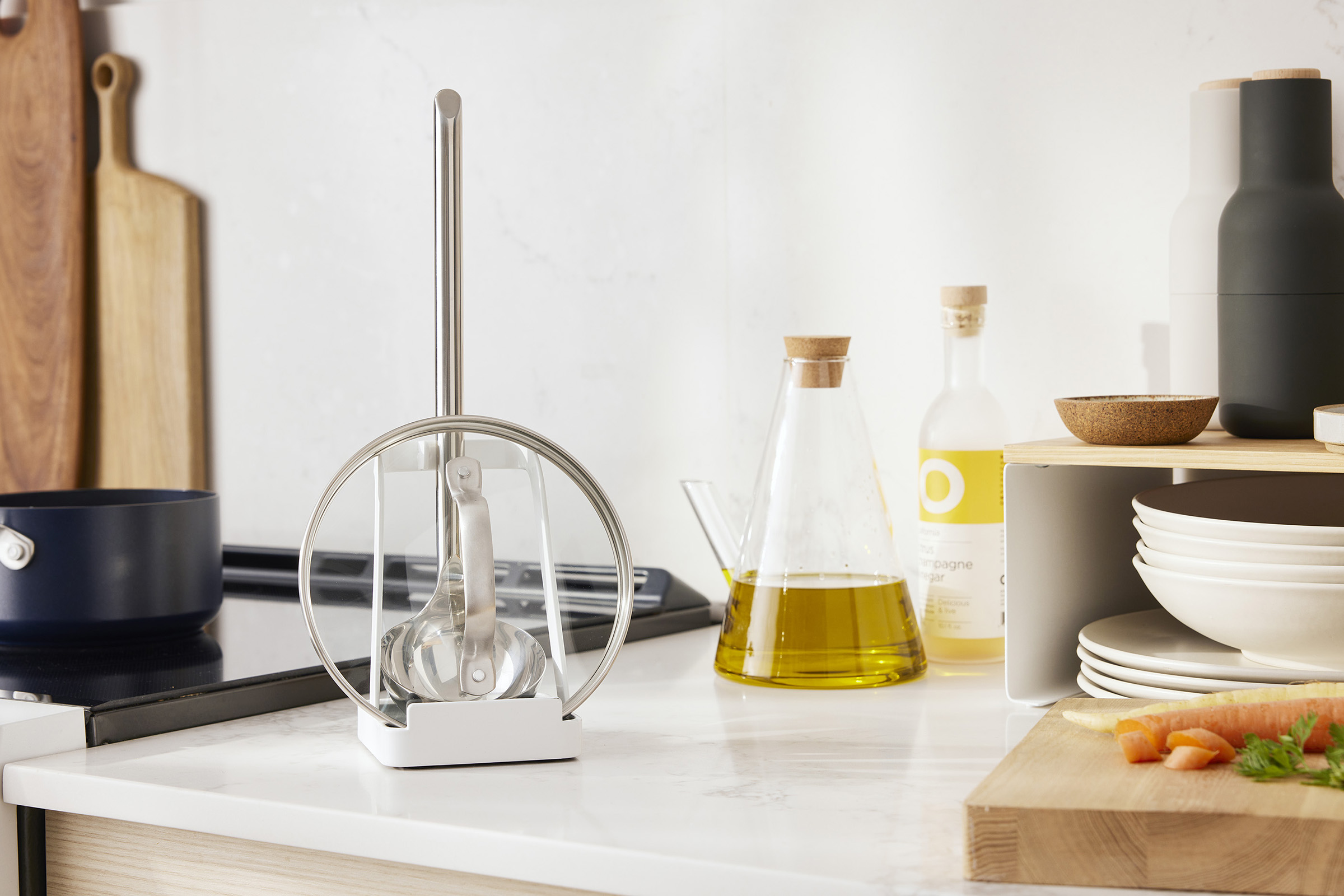 America's Test Kitchen's Best Lid Holder
Recognized by America's Test Kitchen since 2017 with its Best Lid Holder award. Ready to join the tens of thousands who've already discovered this kitchen essential?

Every kitchen's go-to stovetop companion
With its barely 4" x 4" footprint, this handy essential is sure to become your stovetop's next best friend. Its simple yet clever design is a great go-to place for setting down piping hot lids or sauce-ladened spoons and ladles. The clever notch at the top allows taller cooking tools like chopsticks or tongs to stay upright without toppling over.

Tablets or cookbooks, anyone?
While designed primarily for cooking tools and pot lids, the notch at the base makes it the perfect solution for angling tablets (we remain neutral in the tablet wars—whether you prefer iPads, a Microsoft Surface, or the Galaxy Tab). Prefer going the traditional route? Cookbooks sit comfortably in the stand as well.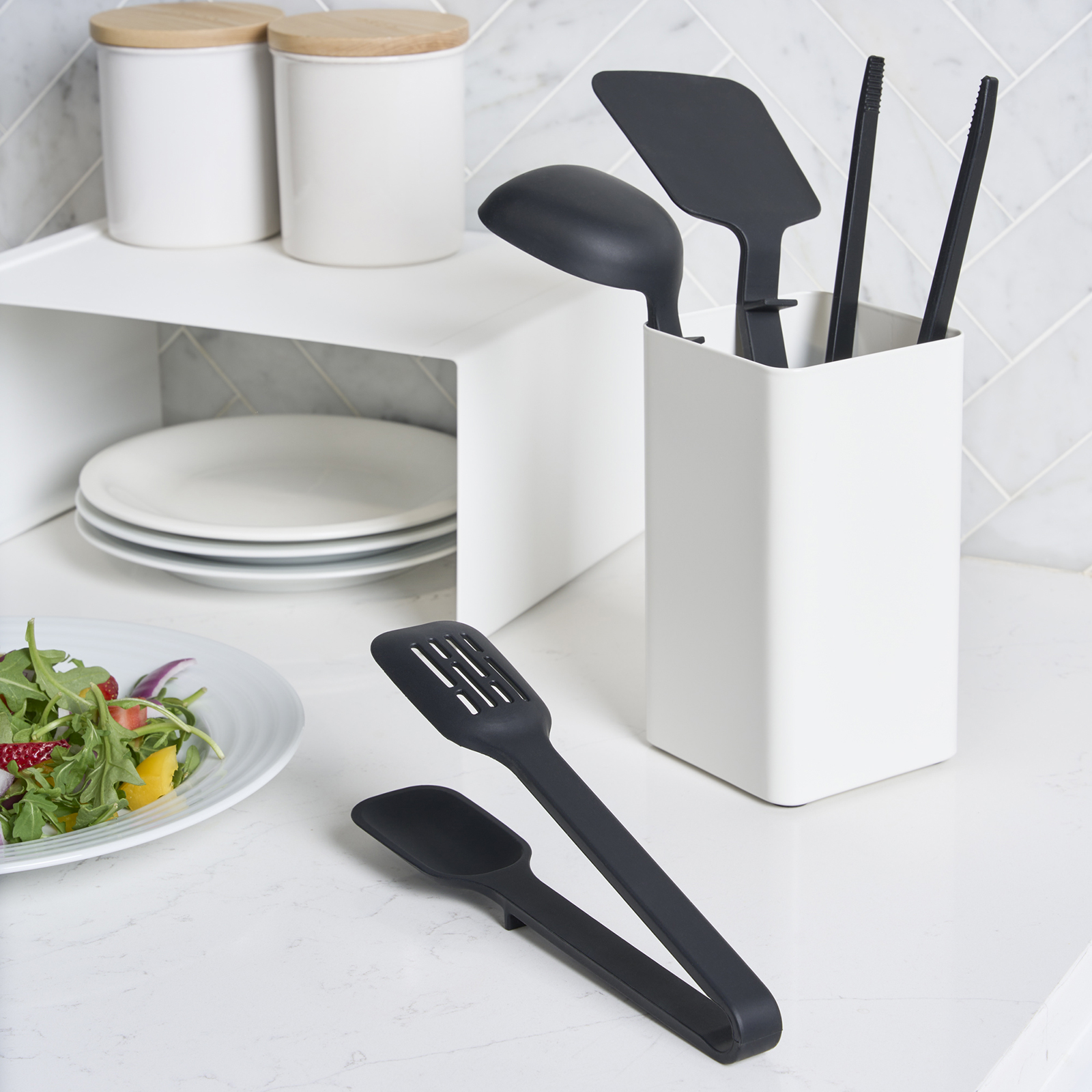 Complete your space
Stay clutter-free with these matching accessories