Product Detail Page
This is a horizontal carousel with slides that rotate manually. Use Next and Previous buttons to navigate. Pressing the space bar will open it in full screen.
Tower
Rolling Printer Stand - Steel
The fine print-er stand.
Printers are bulky and take up good storage space. Set your office up for success with this under-printer storage solution. The dynamic design allows for ample storage space for all of your office and printing supplies. Attach the wheels to make your entire printer setup mobile.
This is a carousel of product images. Use Next and Previous buttons to navigate, or jump to a slide with the slide dots.
Rolling Printer Stand - Steel
Features + Benefits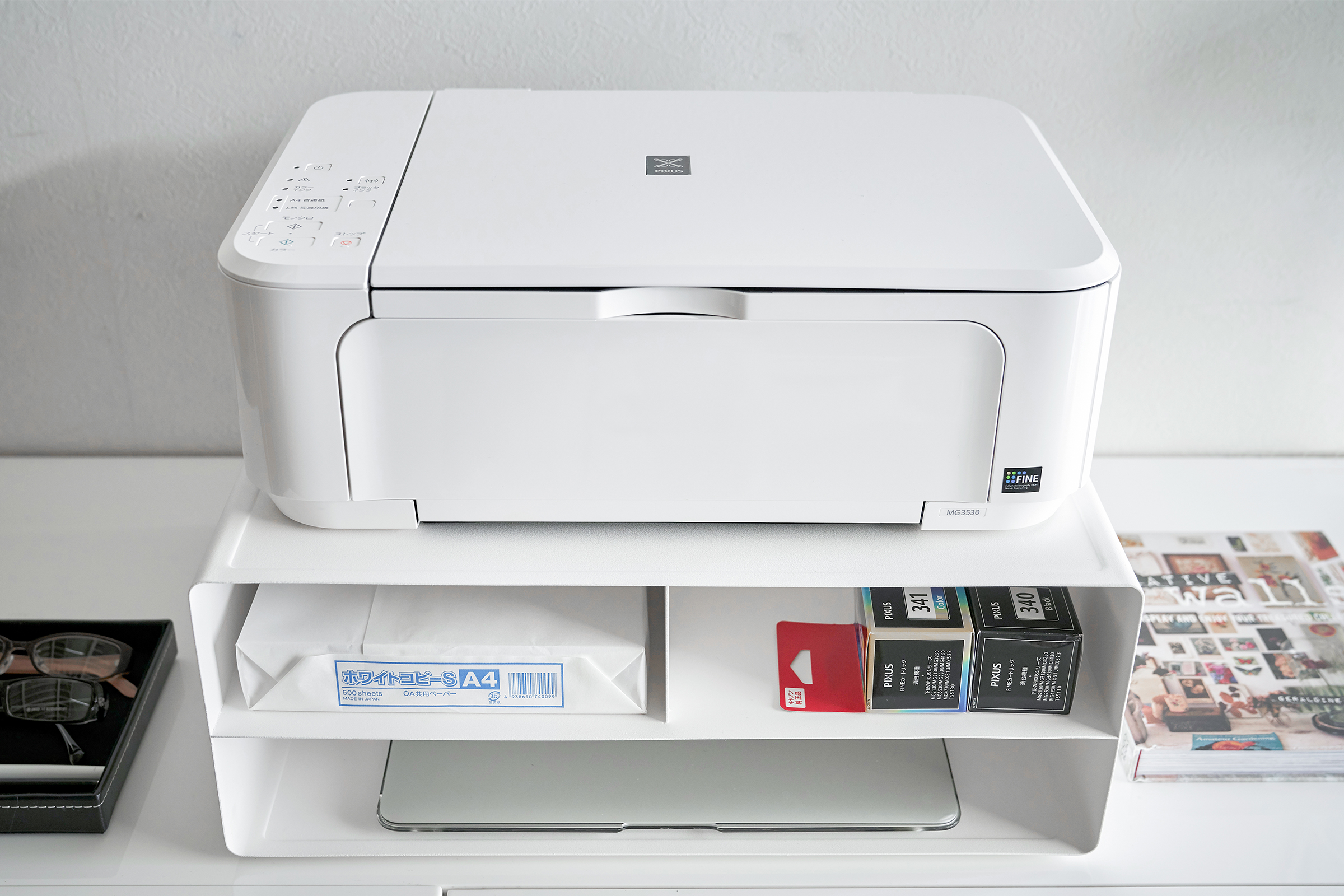 Give your printer a lift.
Don't lose valuable space to bulky appliances when this printer stand can add extra storage space on the ground or on a desk. Make use of the storage cubbies that can hold standard letter paper in the upper compartment and 11x17 sheets or construction paper in the bottom compartment.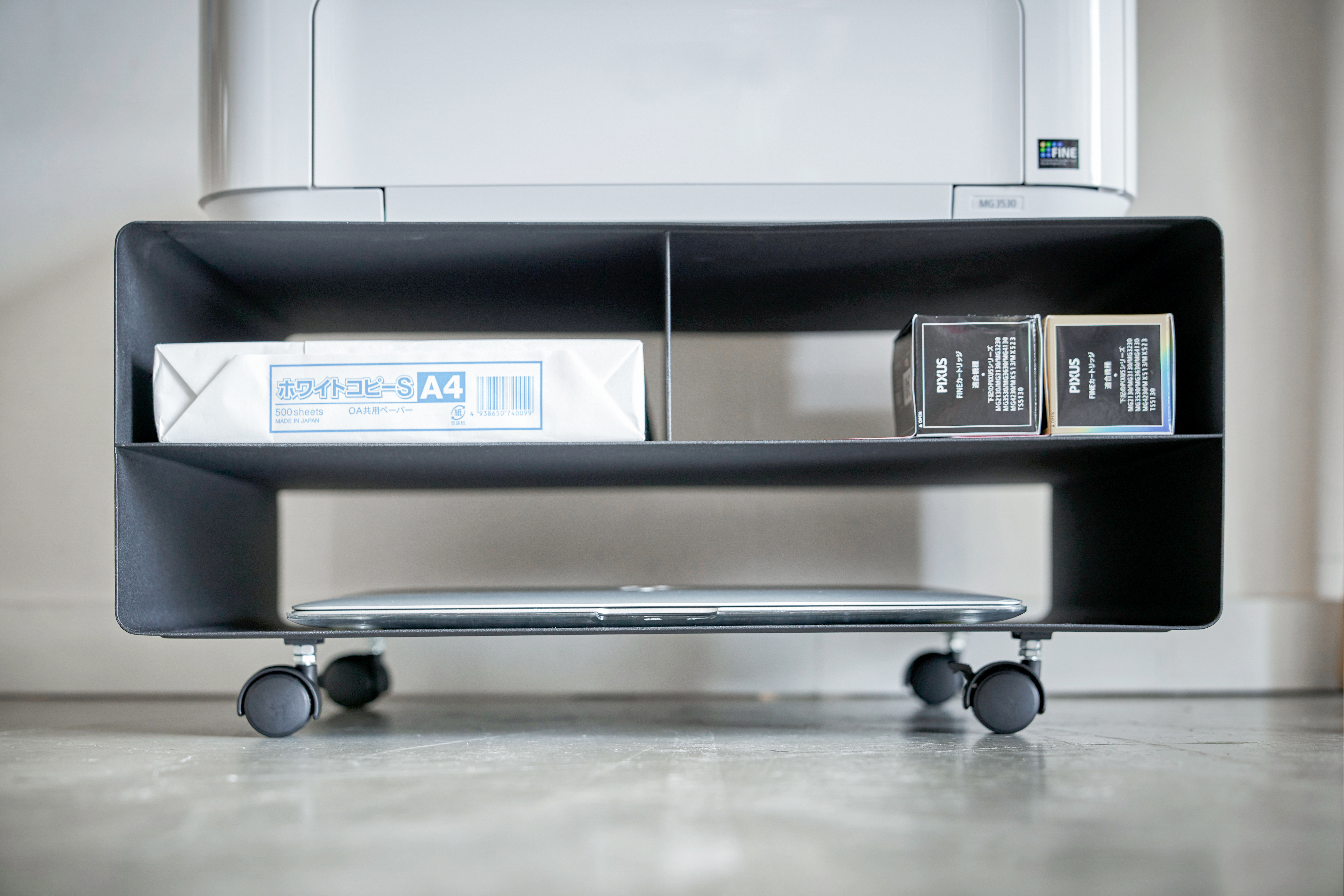 Are we rolling?
The beauty of this printer stand is that you can leave your stationary in a stationary position. Or, attach the accompanying wheel to make yourself  a rolling printing station.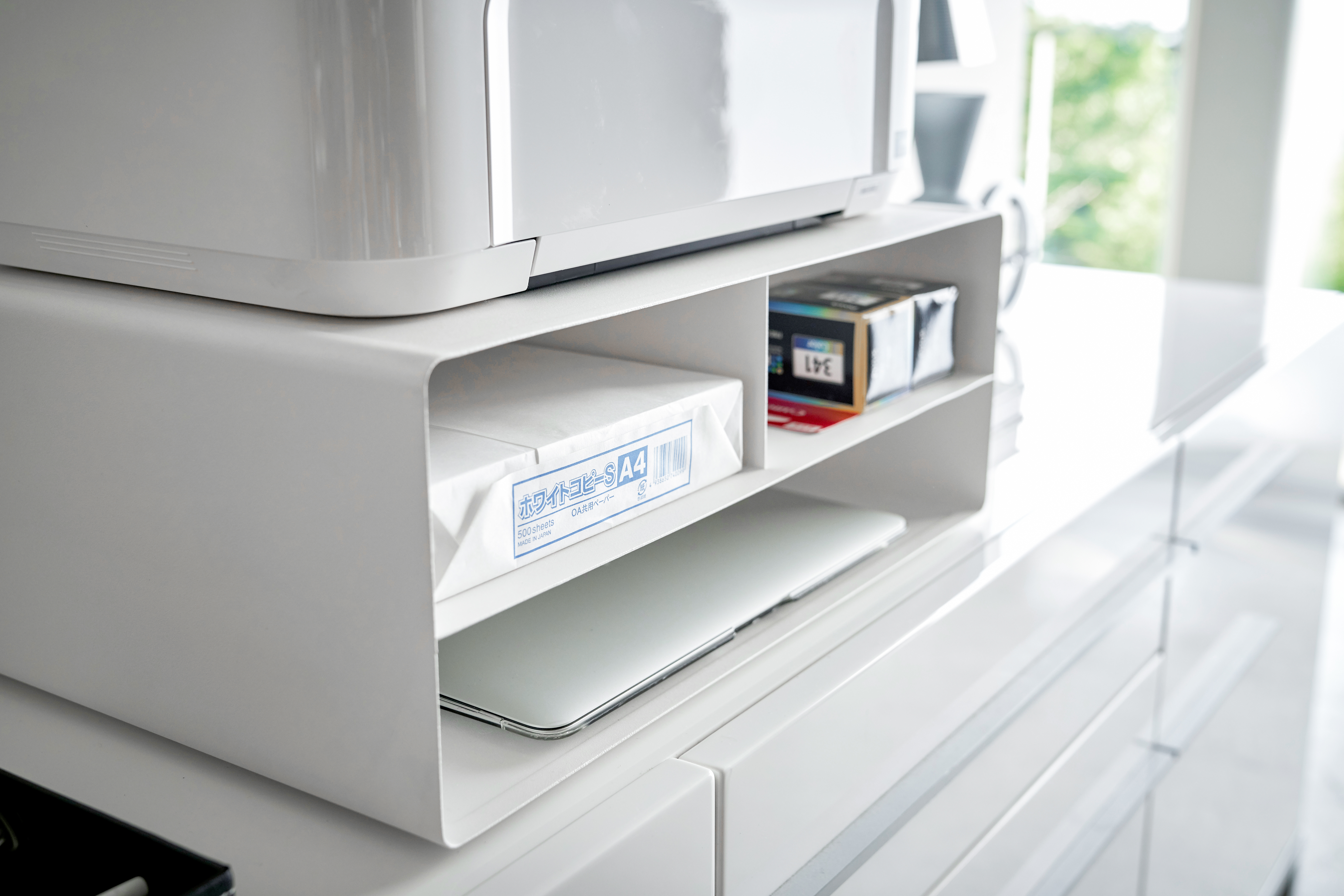 Cartridge cubby and more.
Keep all your printer accessories in one place. Paper, ink, scissors, and more. Use the three cubbies for all your stationery essentials.