Product Detail Page
This is a horizontal carousel with slides that rotate manually. Use Next and Previous buttons to navigate. Pressing the space bar will open it in full screen.
Tower
Trash Can - Two Styles
Make haste for this wastebasket.
This sleek, minimal trash can offers much more than meets the eye. The slanted opening was integrated to hide unsightly trash within. An interlocking design pins your trash bag in place while simultaneously hiding the unattractive bin liner. Finally, a handle at the back makes for easy emptying. It's just so clever!
This is a carousel of product images. Use Next and Previous buttons to navigate, or jump to a slide with the slide dots.
Features + Benefits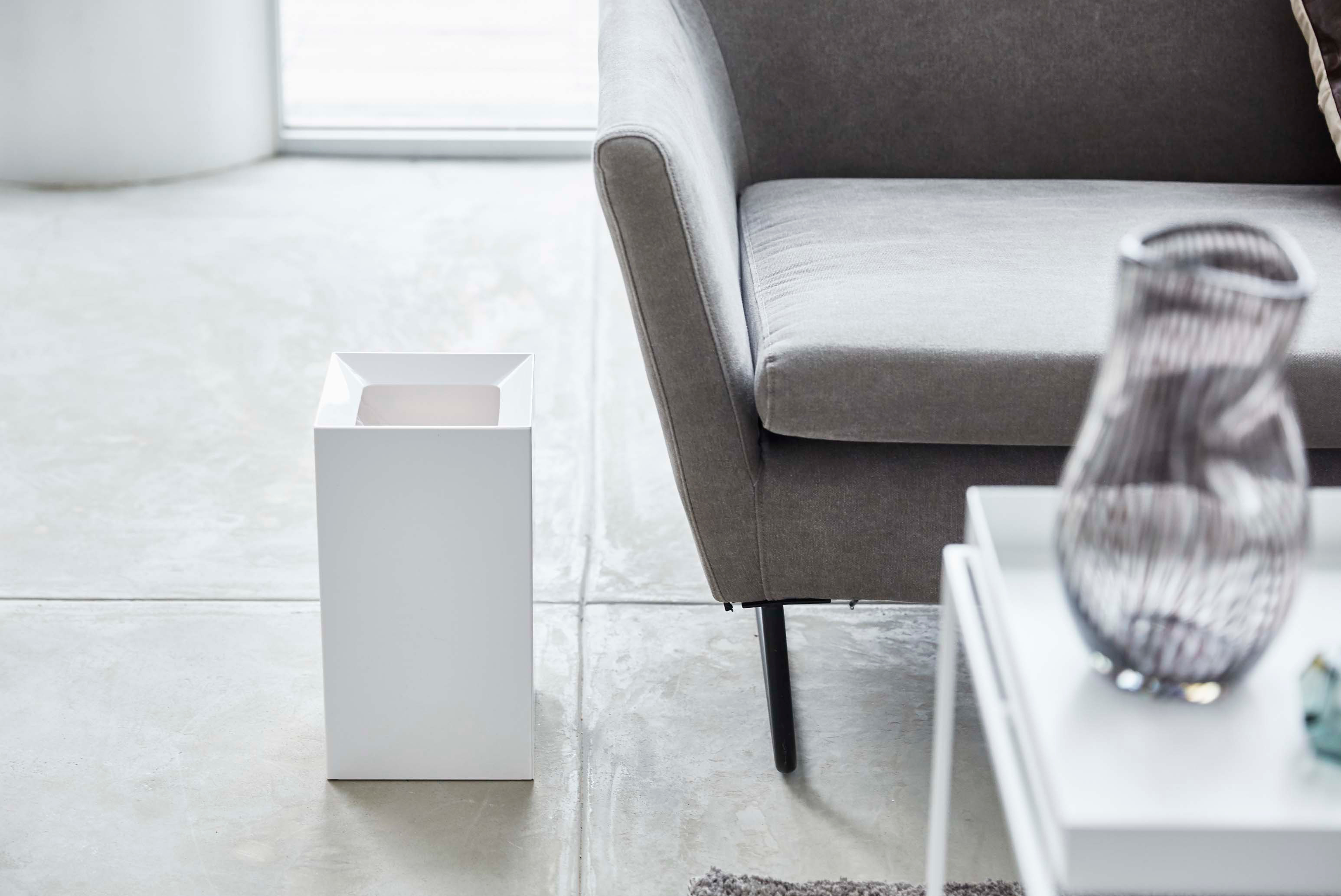 If you don't want to see the trash ...
No one wants to see the waste within the waste bin. The sloped lid of this 2.4 gallon trash can is designed to make garbage more discreet, rendering it invisible from most angles.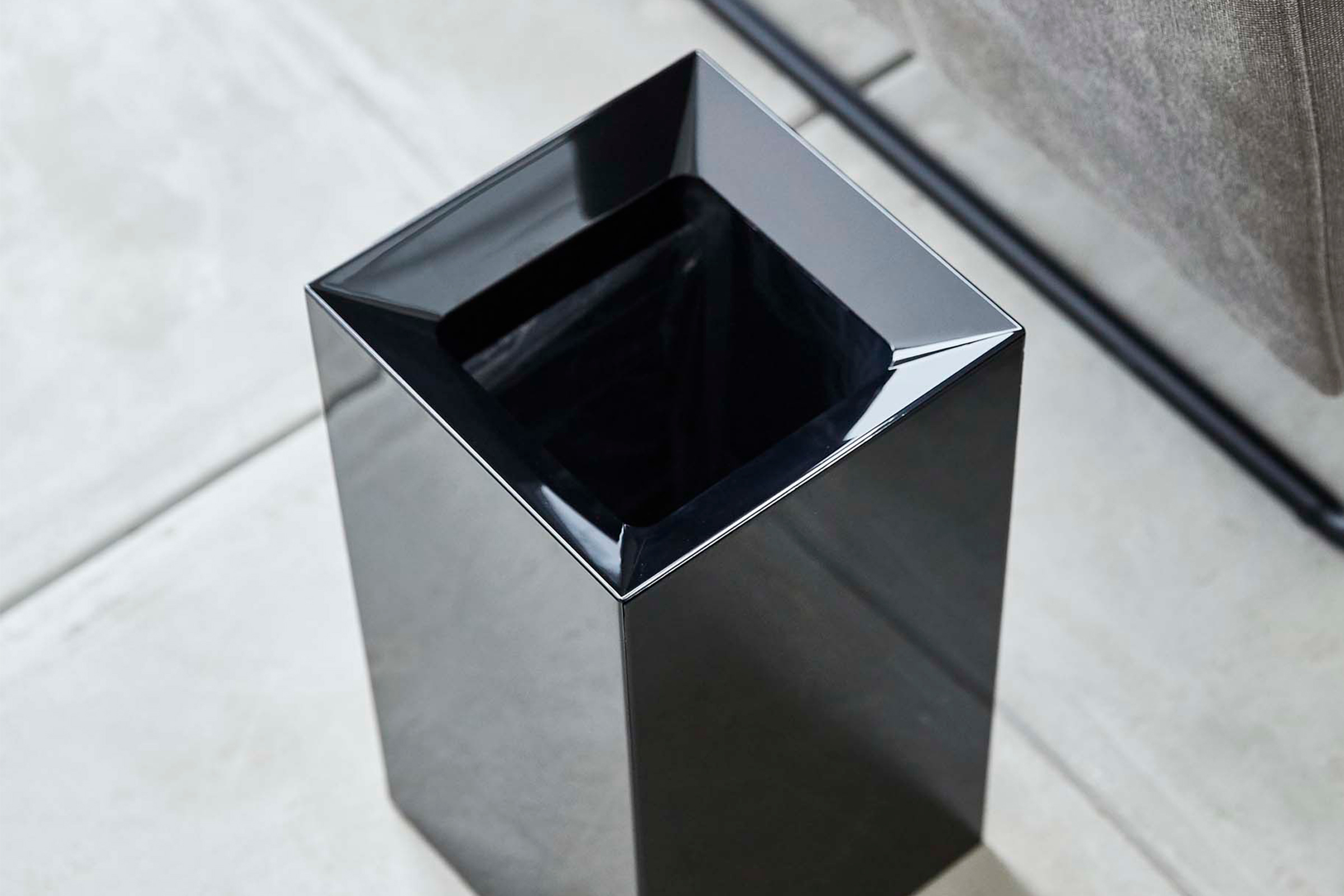 Sliding trash liners getting you down?
Trash liners can be annoying to replace and even more annoying when they slip or slide down the barrel of the bin. The interlocking design of this clever trash will secure the liner, making sure it never slips out of place.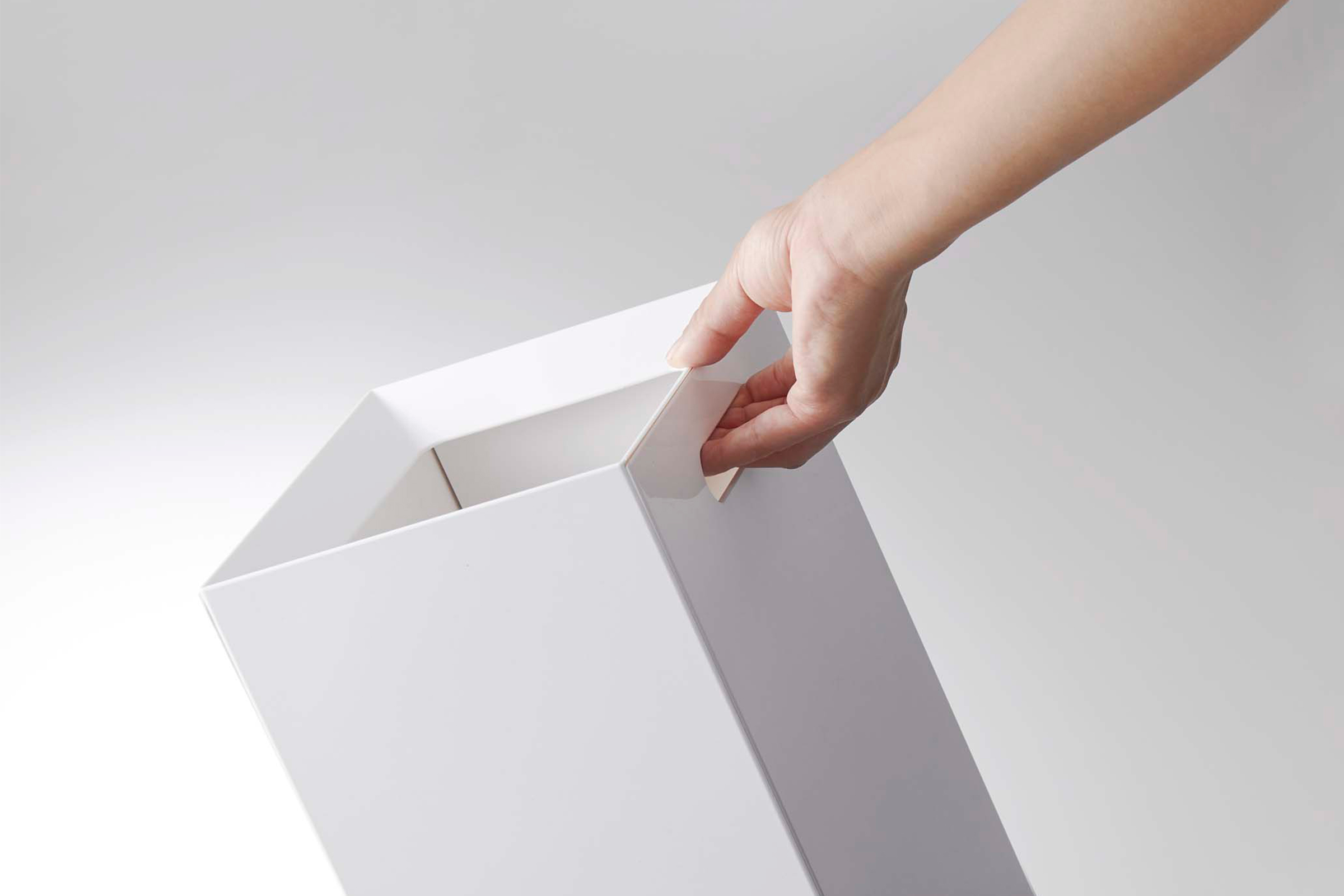 Handle for easy carrying.
Not only will the liner be secure and nearly invisible, but replacing the trash just got even easier thanks to the handle on this waste bin. This wastebasket really did think of everything.