Product Detail Page
This is a horizontal carousel with slides that rotate manually. Use Next and Previous buttons to navigate. Pressing the space bar will open it in full screen.
Tosca
Storage Basket - Two Sizes - Steel + Wood
Bask in the beauty of these baskets.
These simple, sturdy baskets really have it all: stylish, sturdy, and simple. The airy, minimalist design and strong steel frames make them the perfect organizers for keeping loose items tidy, upright, and protected, anywhere in the home.
These pretty baskets are just as popular for organizing kitchen pantries, bathroom sinks, closets, and entryways. Always looking to you for inspiration, our favorite uses includes corralling kids or pet toys.
Available in two sizes, the Small version is roughly 1.75" wider than the Medium version.
This is a carousel of product images. Use Next and Previous buttons to navigate, or jump to a slide with the slide dots.
Storage Basket - Two Sizes - Steel + Wood
Features + Benefits
Elevate any assortment
A quality basket goes a long way! From pantry goods to bathroom essentials or even nursery items, this versatile basket tidies and elevates any assortment to make it display-worthy.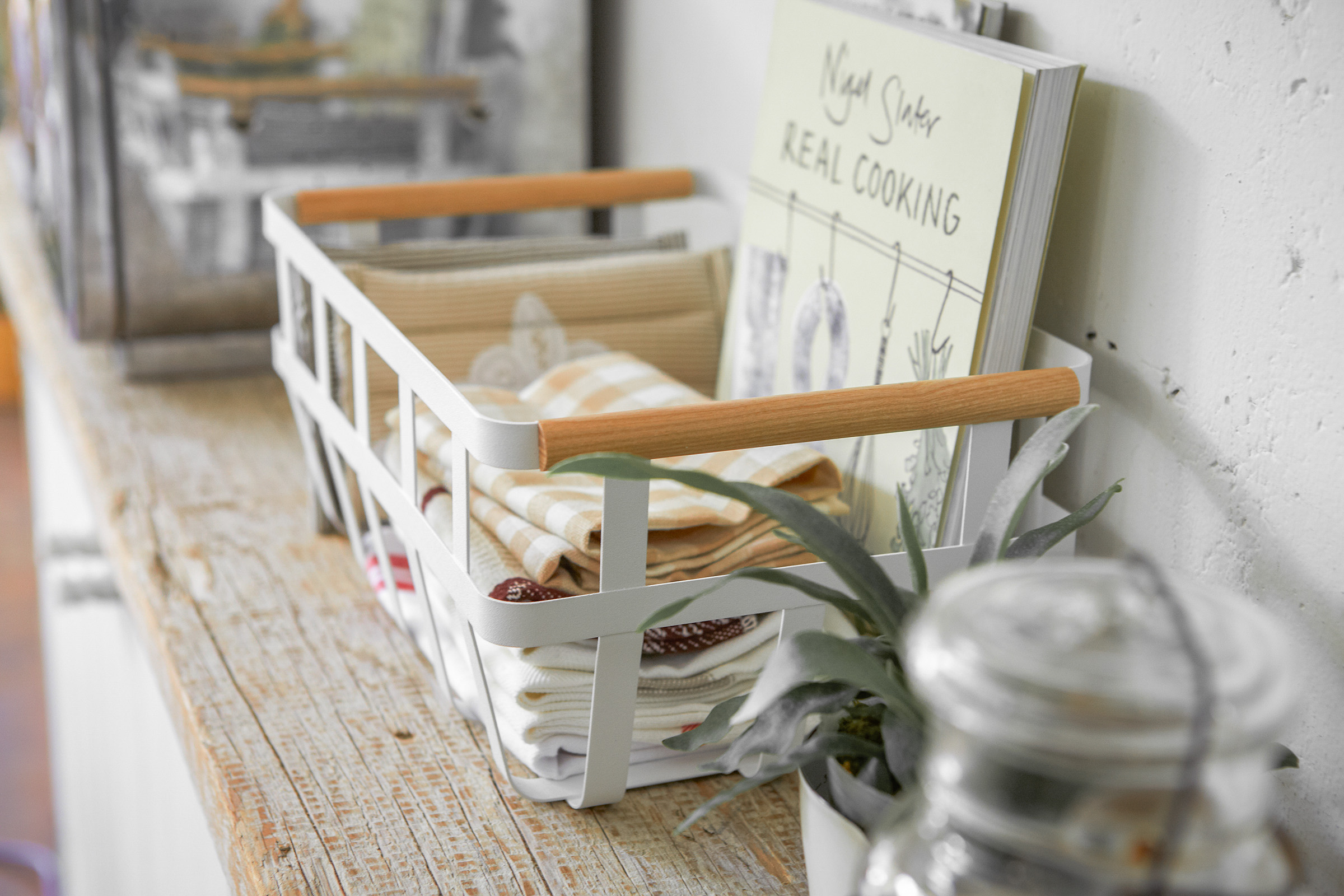 The goldilocks of baskets
Compact enough for countertop use or for placing within cabinets and shelves but spacious enough for a variety of items, this basket is a great addition for tidying up any area in the home.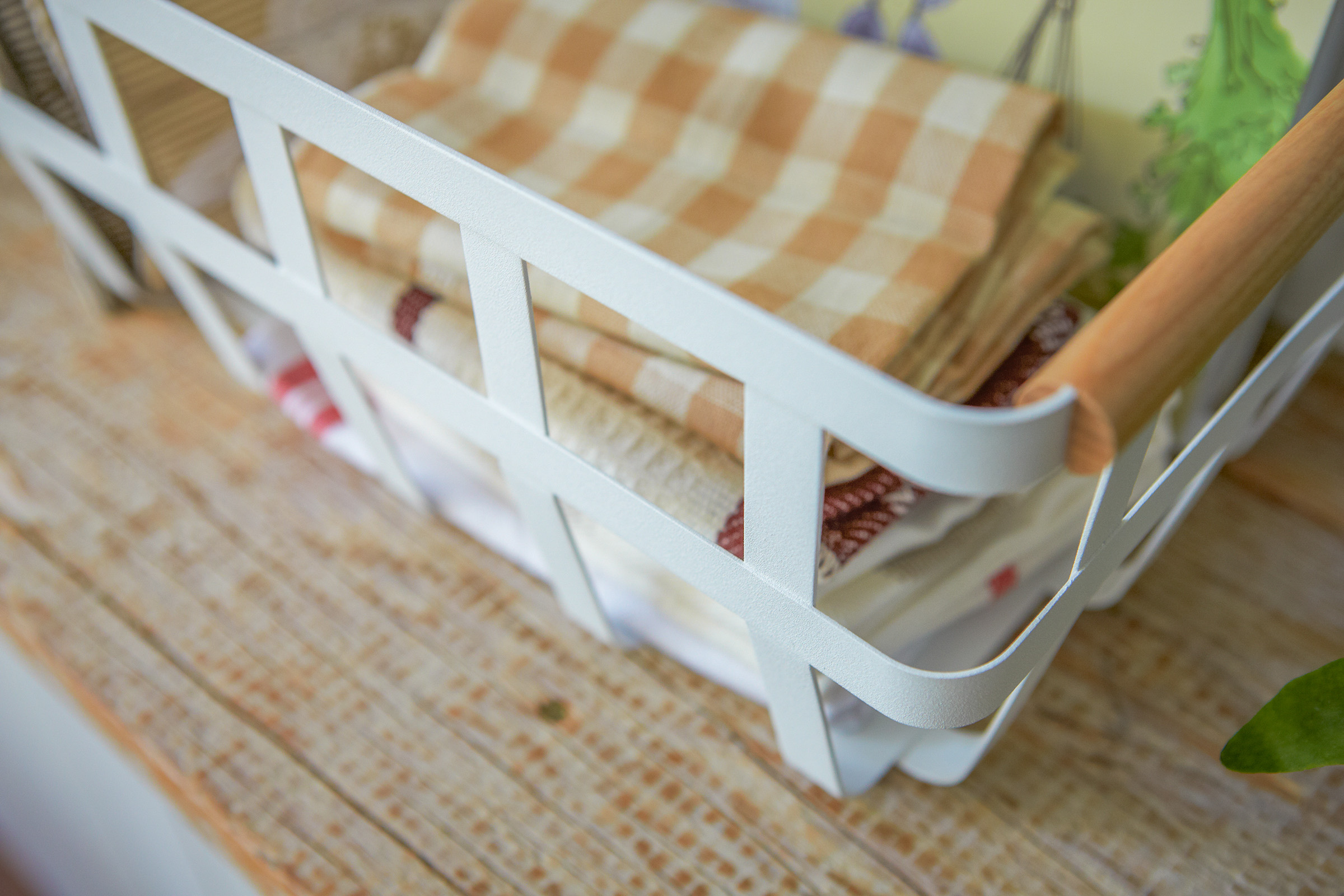 Line up multiples
One quick way to declutter or improve aesthetics in a specific area of the home is to create a system and a cohesive look, which using multiples of this basket will easily achieve. The modern materials paired with the curved lines and warm wood elevates not just the contents but the entire space!