Yamazaki Home
Magnetic Organizer - Steel
Plate
Magnetic Organizer - Steel
Rack to basics.
Put that fridge to *work*! A blank fridge is a missed opportunity! This simple, functional kitchen rack puts this under-utilized surface to good use by keeping frequently used items off of the counter, yet quickly accessible. Attach the strong magnet to your fridge in seconds and start piling on everything from paper towels to pot holders and hanging utensils. Your most-used items, within hand's reach—now that's convenient.
Magnetic Organizer - Steel
Make use of an under-utilized kitchen surface with this magnetic storage rack. Attach it to the fridge or wall-mount it to keep frequently used items out of the way and quickly accessible. Holds everything from paper towels to cookbooks.
Bottom features six hooks for hanging items
Metal "arm" supports standard rolls of paper towels (roughly 6" in diameter)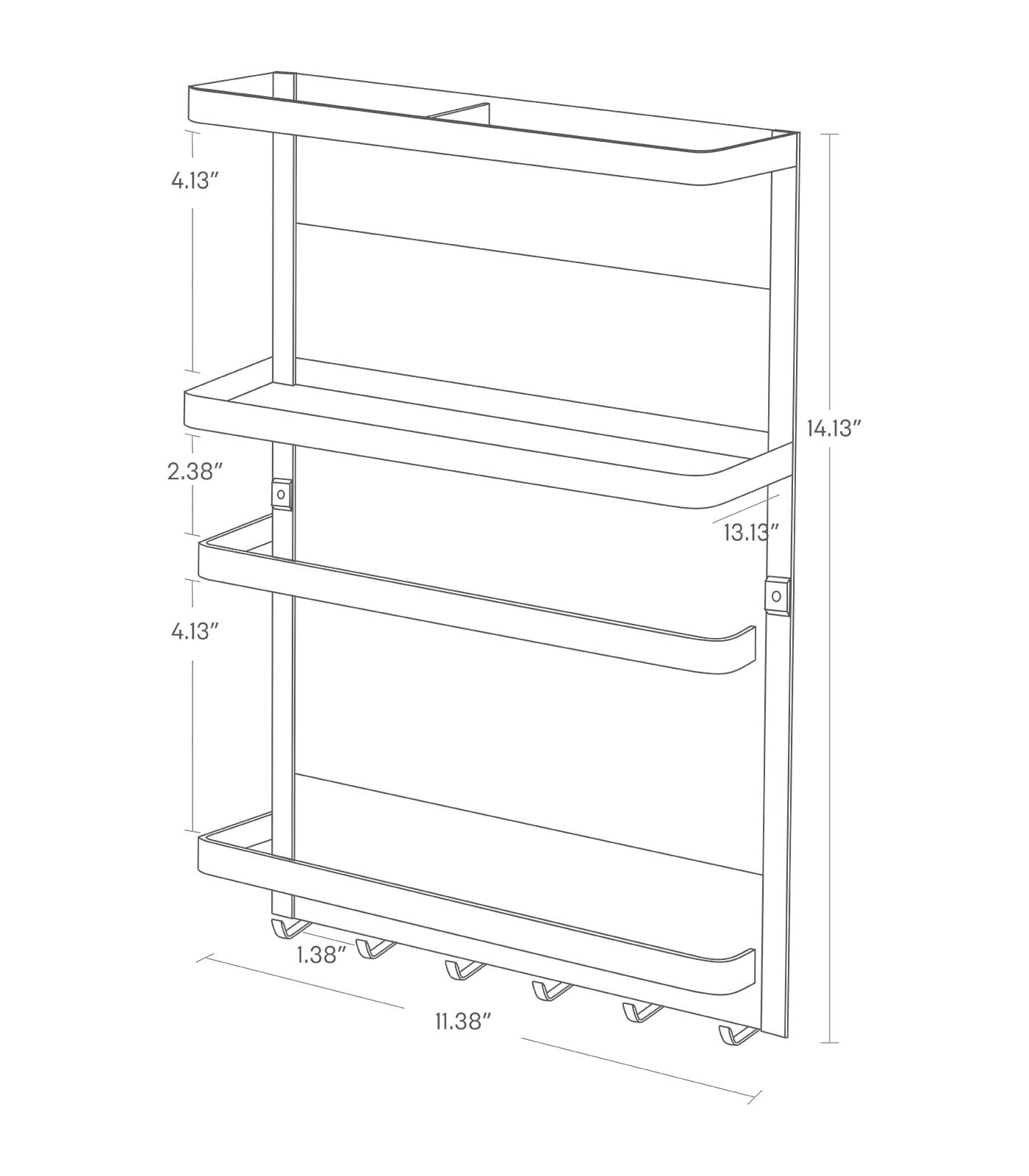 Materials

Steel

Dimensions

3.5 x 11.4 x 14.2 inches

Weight

2.2 lbs.

Care instructions

Wipe clean with a damp cloth. Dry immediately.

Product number

2560

Other

Designed in Japan

Ships from California

Manufactured in China
Yes, it can be wall mounted with screws. Please note that screws are not included.
It can hold up to 8.8 lbs.
Yes, it can be wall mounted with screws. Please note that screws are not included.
It can hold up to 8.8 lbs.
Features + Benefits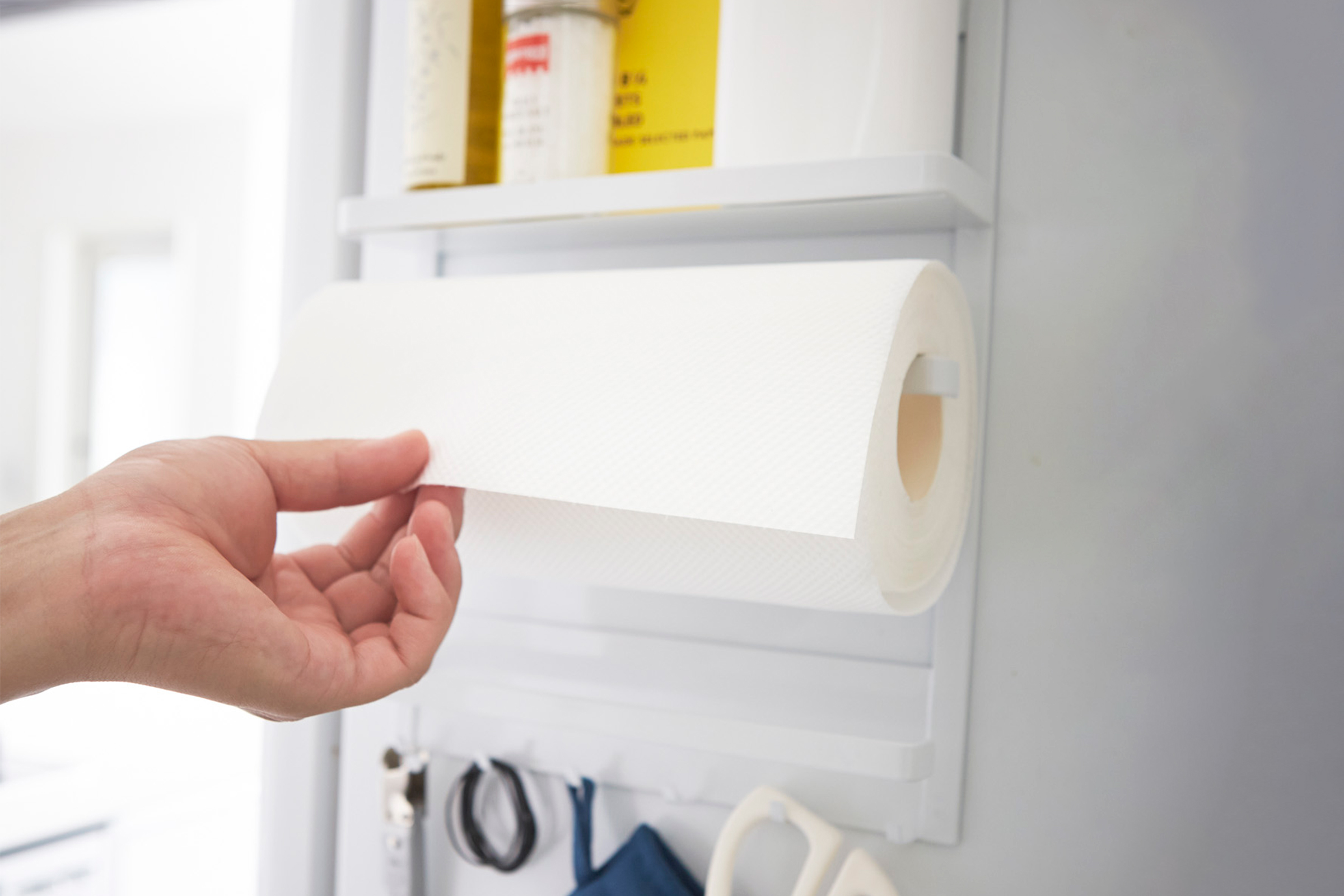 Clear paper towels off countertops.
The refrigerator is a handy place to reach for a paper towel, and conveniently frees up countertop space. Hang your scissors, spatulas, and oven mitts in one neat row. The wooden bar in front can also hold a dish towel or drying rag.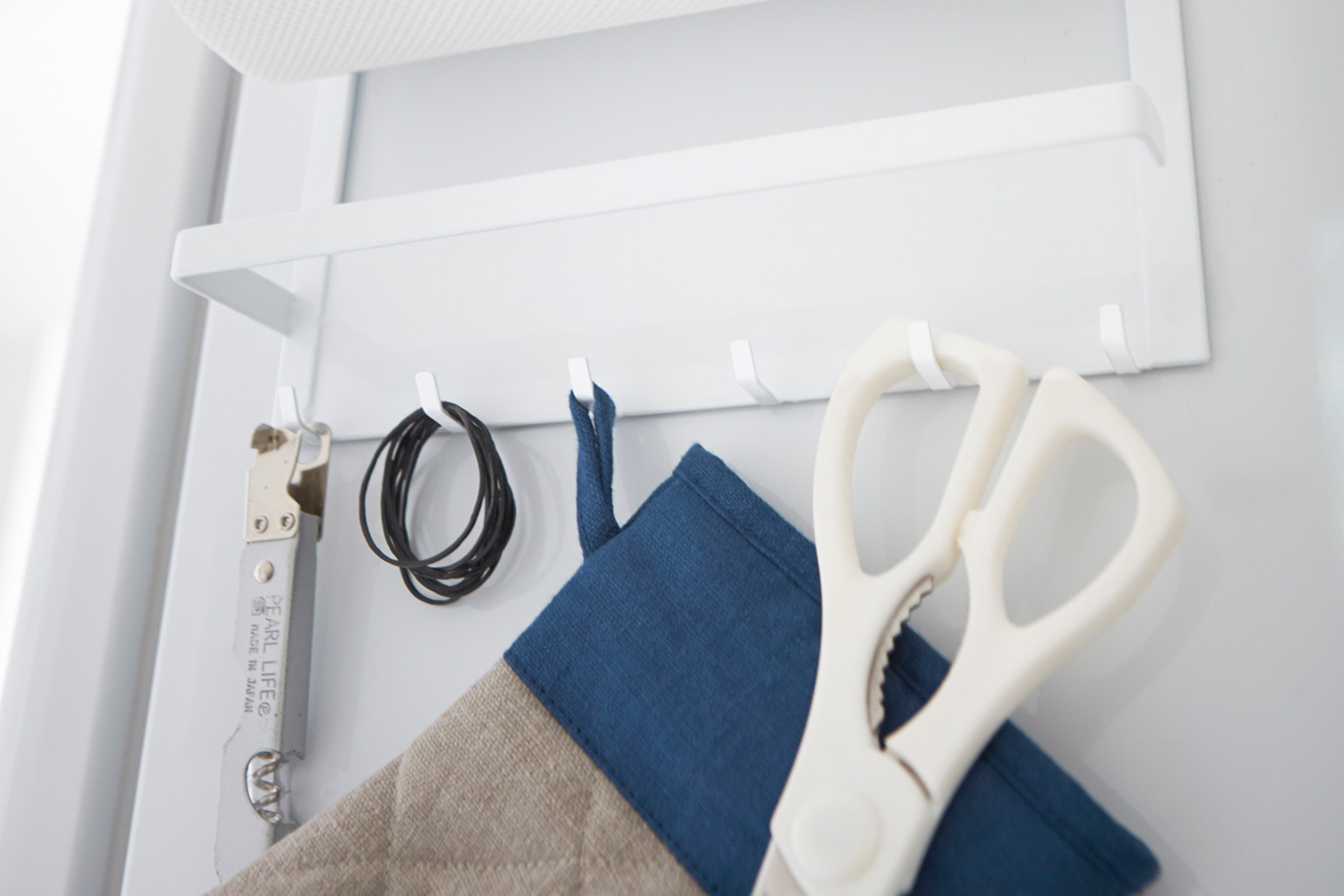 No-frills magnet application.
You'll be impressed by how much this magnetic organizer rack can hold up without slipping or sliding. The magnet is strong enough to take all the oils and spices you can throw at it.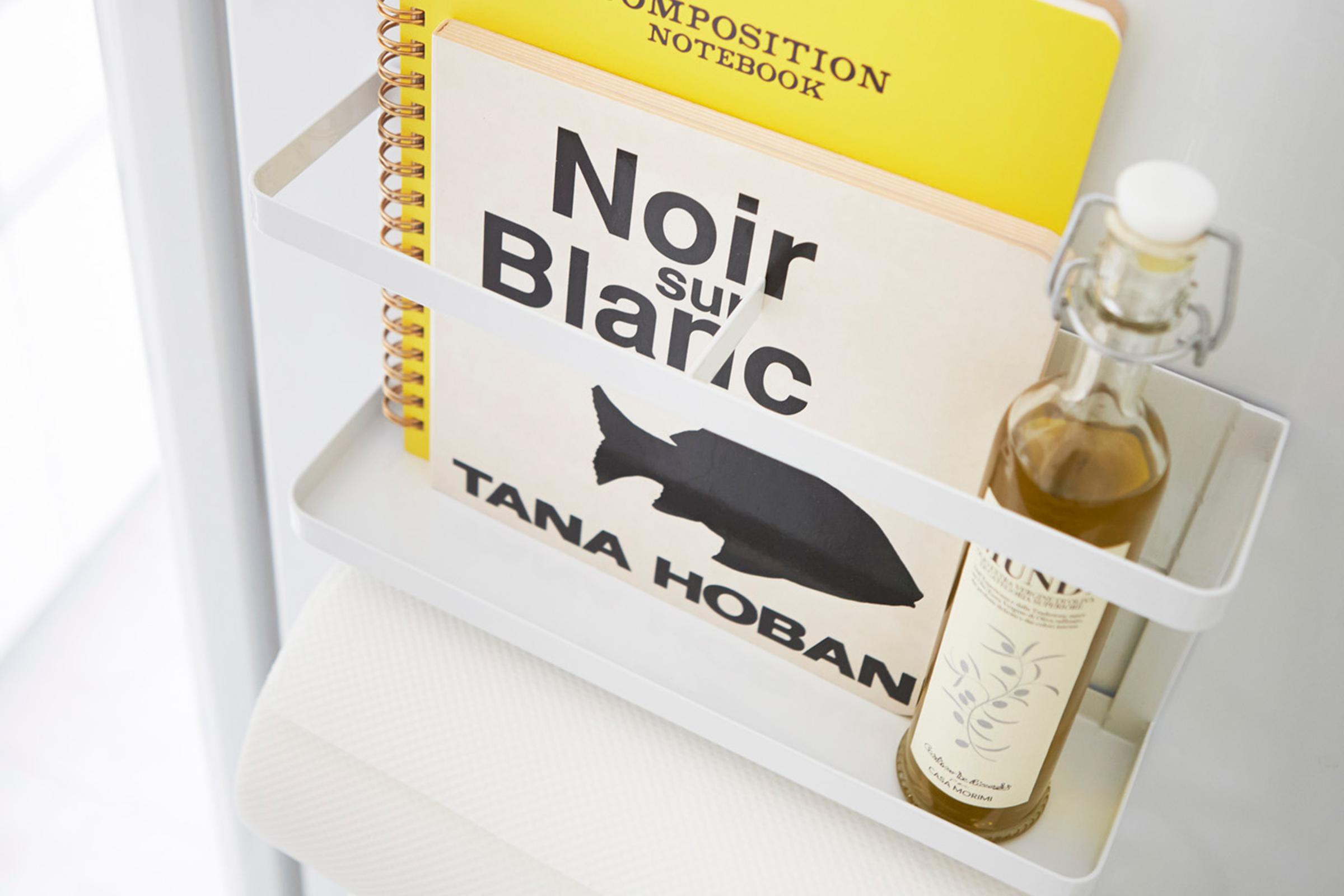 Get cooking with this spice shelf.
The upper rack can be used as a spice shelf for your most-often used spices. Especially if your fridge is near your stove unit, this can be a handy place to stock spices. Or, pack on the wraps and foils.
Sign Up for Newsletter
Be the first to know
Sign up to receive updates on product launches, inspiration, and special offers.
You are $150 away from free shipping