Product Detail Page
This is a horizontal carousel with slides that rotate manually. Use Next and Previous buttons to navigate. Pressing the space bar will open it in full screen.
Smart
Magnetic Key Holder - Steel
Don't forget your keys on your way out of the door!
Decorate your doorway with this modern, attractive key holder. Various hooks will hold your keys, lanyards, umbrellas, and more. Prop a postcard, pen, or lip balm on the shelf above. Give a home to whatever you don't want to forget as you leave your home.
This is a carousel of product images. Use Next and Previous buttons to navigate, or jump to a slide with the slide dots.
Magnetic Key Holder - Steel
Features + Benefits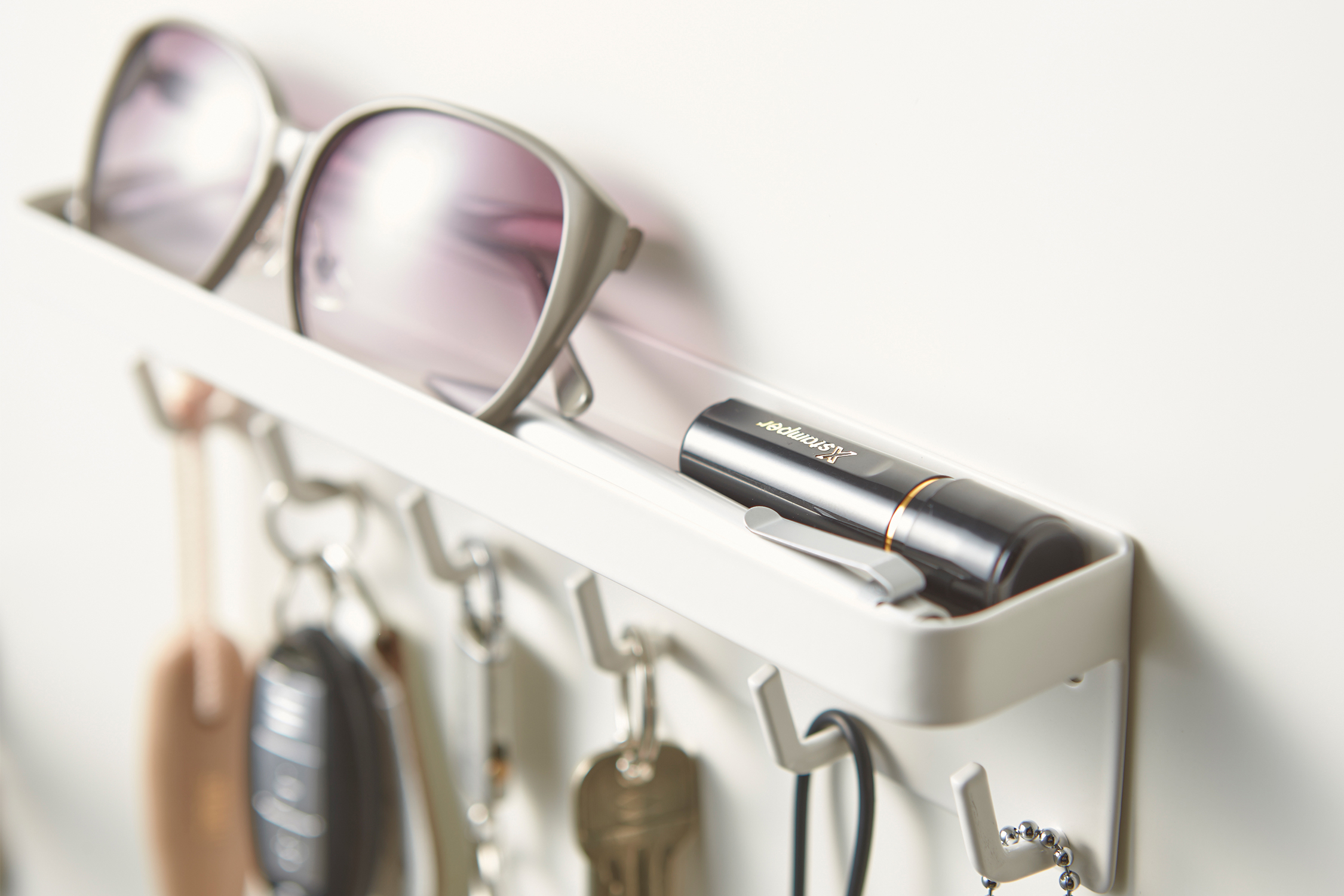 The shelf is key.
Use this bit of upper shelf room for outgoing mail, hand sanitizer, sunglasses, and much more. Whatever accessories you want to swoop up as you rush out the door!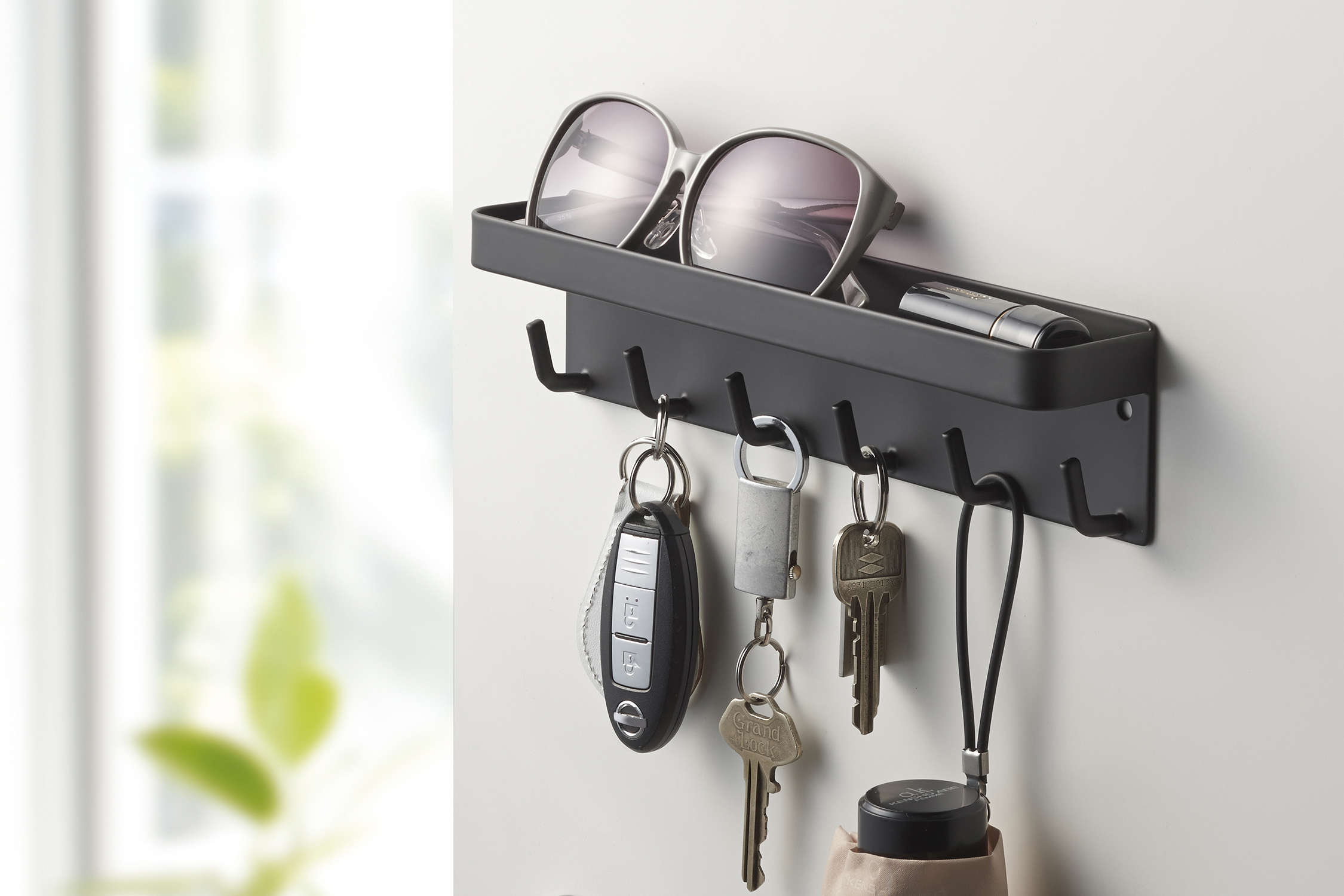 What a mighty magnet!
If you're a fan of physics, this magnetic back will have you in awe of how strong it is. Your keys won't slip or slide. If you don't have a magnetic surface, this key rack can be wall-mounted as well.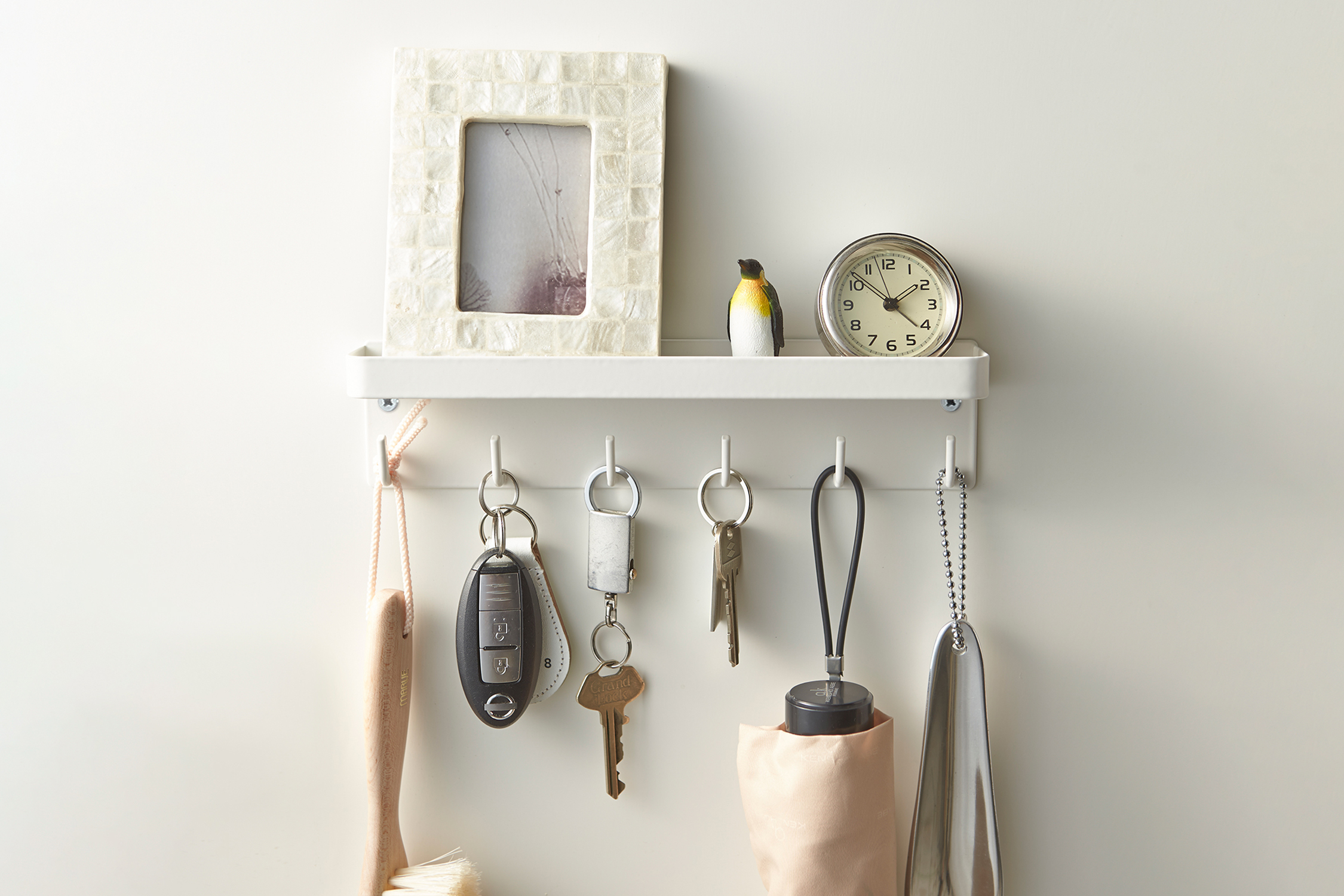 Hefty hanging potential.
With the strong magnetic backing, you don't need to worry about piling on the keys, lanyards, or whatever else you care to hang. This key rack can hold dozens of face masks without slipping or sliding.
Complete your space
Stay clutter-free with these matching accessories