Product Detail Page
This is a horizontal carousel with slides that rotate manually. Use Next and Previous buttons to navigate. Pressing the space bar will open it in full screen.
Smart
Under-Desk Cable & Router Storage Rack - Steel
All tied up at work?
If your office desk or WFH setups is a jumbled heap of cables and cords, it's time to break free! Untangle yourself with this clever cable rack. It attaches to your desk, so there's always a convenient spot for your wires to "hang out." Pop on a router, power strip, and get to charging! Loop excess cords along the lower hooks so that they no longer drag along the floor where they can get rolled over by a chair—or worse!
This is a carousel of product images. Use Next and Previous buttons to navigate, or jump to a slide with the slide dots.
Under-Desk Cable & Router Storage Rack - Steel
Features + Benefits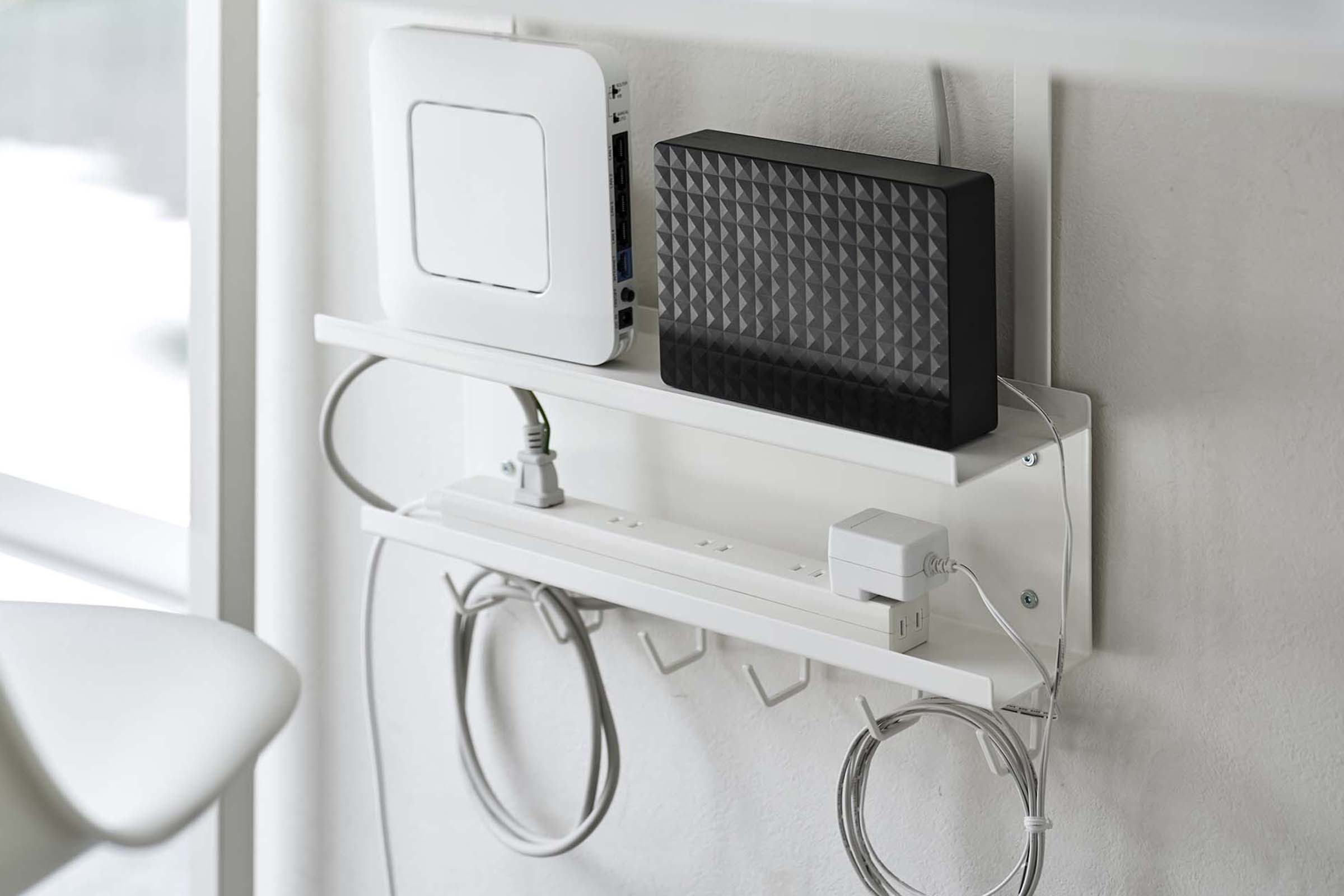 Keep cables and routers off the floor
An easy solution for the jumbled cords at the feet of your workstation or any dust bunnies collecting around them. This rack attaches to your desk, making use of untapped space while lifting power strips and excess cables off the floor and storing them neatly.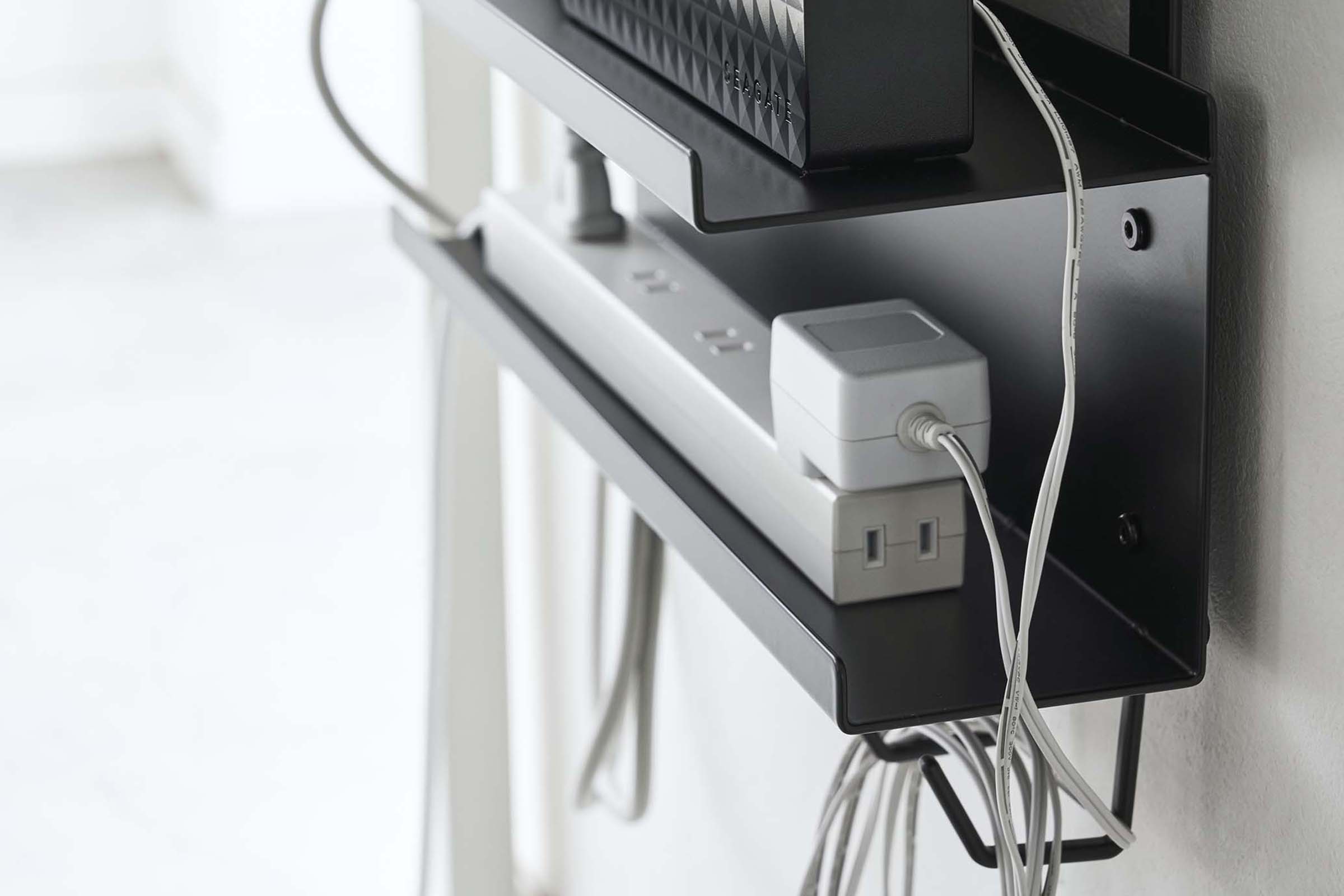 Multiple tiers house all the wires and routers
Plug and unplug with ease. Complete with two shelves and multiple hooks, this makes for an easy way to safely consolidate not just your cables but also your routers and power strip in one spot.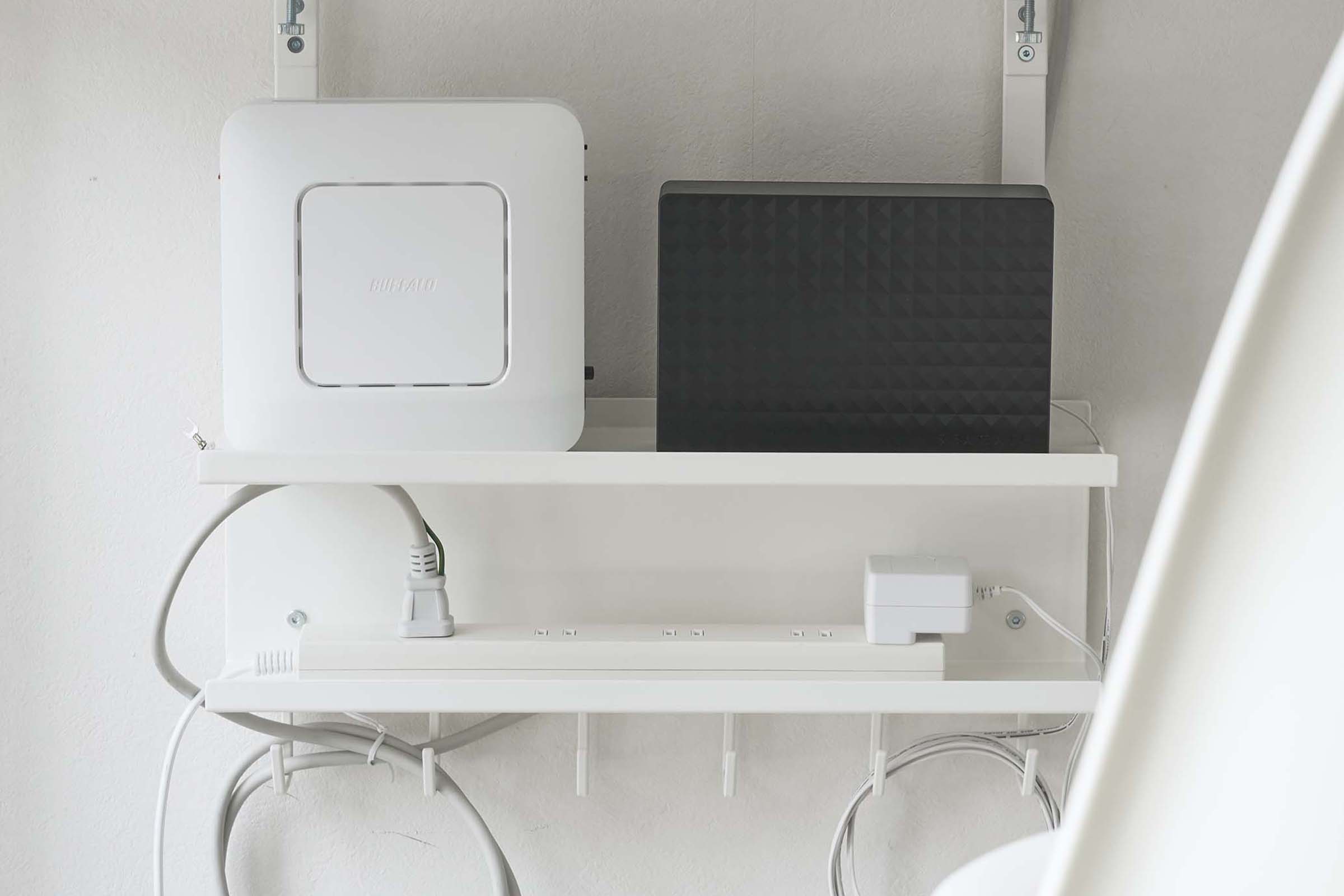 Designed for smooth operating
The open design keeps wires and plugs visible and accessible so you can quickly reconfigure things as needed. It also maintains the tangle-free order because there's no option for shoving things out of sight!