Rooms
Rolling Laundry Cart + Wire Baskets - Steel + Wood
Tosca
Rolling Laundry Cart + Wire Baskets - Steel + Wood
Skip the laundry day heavy lifting with the complete set!
Save yourself the strain and cart your laundry around in style. Set features the wagon as well as both baskets, one medium and one large. The steel is sturdy yet light, so you can wheel around easily from room to room.
Rolling Laundry Cart + Wire Baskets - Steel + Wood
An elevated essential. The minimalist design ensures plenty of airflow to help keep clothes fresh.
Complete set includes one wagon, one medium basket, and one large basket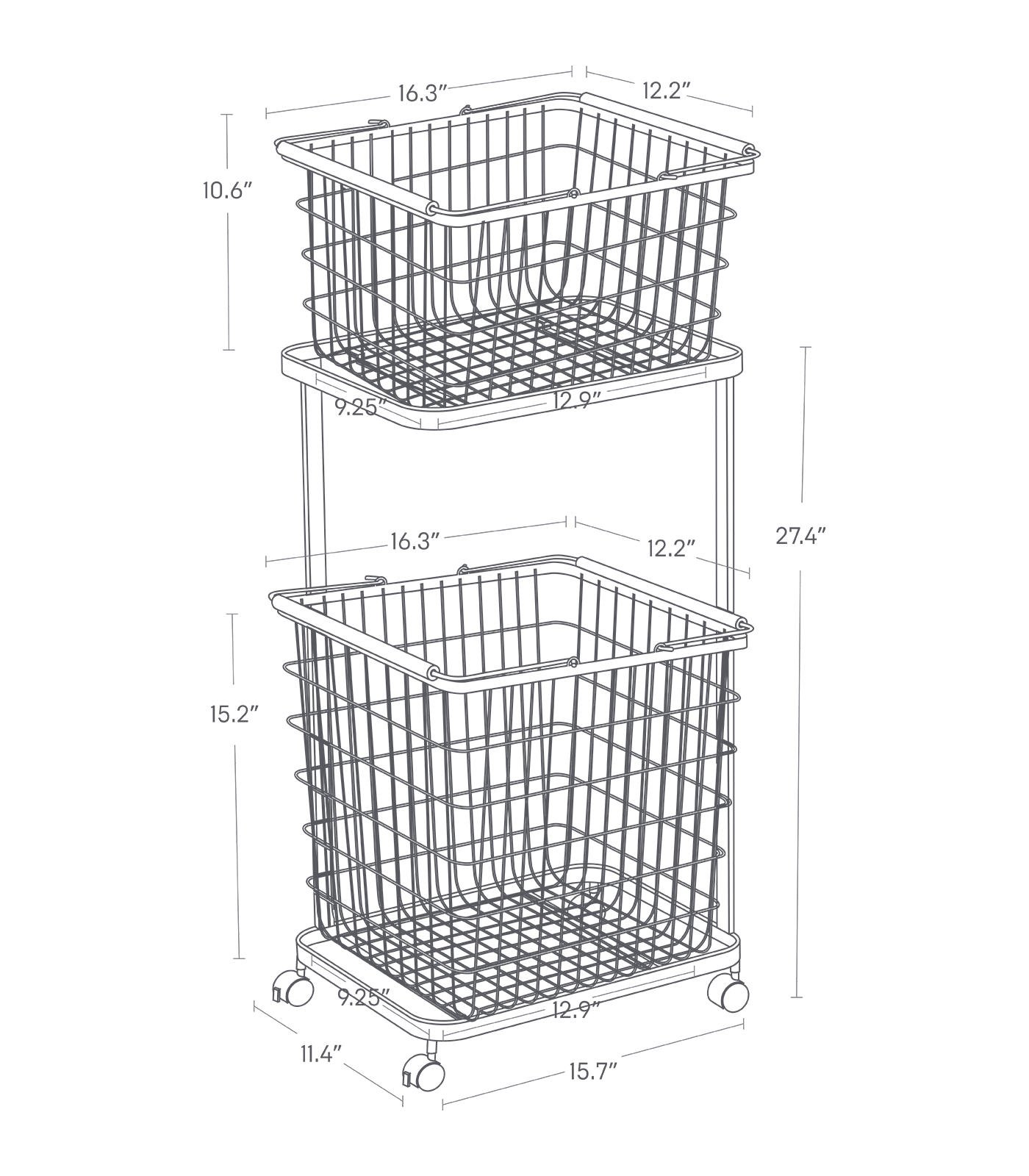 Materials

Steel

Wood type

Ash veneer with clear varnish

Dimensions

12.2 x 16.3 x 38 inches

Weight

9.7 lbs.

Assembly

Required

Care instructions

Wipe with a clean, dry cloth.

Product number

3300

Other

Designed in Japan

Ships from California

Manufactured in China
Sign Up for Newsletter
Be the first to know
Sign up to receive updates on product launches, inspiration, and special offers.
You are $150 away from free shipping