Product Detail Page
This is a horizontal carousel with slides that rotate manually. Use Next and Previous buttons to navigate. Pressing the space bar will open it in full screen.
Tower
Collapsible Bottle Dryer - Steel
AWARD WINNER
AWARD WINNER
Small but mighty.
This functional stand is your new favorite kitchen tool you didn't know you needed. It has many uses: hold compost for food scraps or dry glasses, flasks, mugs, or baby bottles. Small and compact, it can be folded up to store easily, making it a popular item in space-limited Japanese homes. Fans of the collapsible stand often end up purchasing a second or third, either for themselves or as gifts for friends or family. Welcome to the fold.
This is a carousel of product images. Use Next and Previous buttons to navigate, or jump to a slide with the slide dots.
Collapsible Bottle Dryer - Steel
Features + Benefits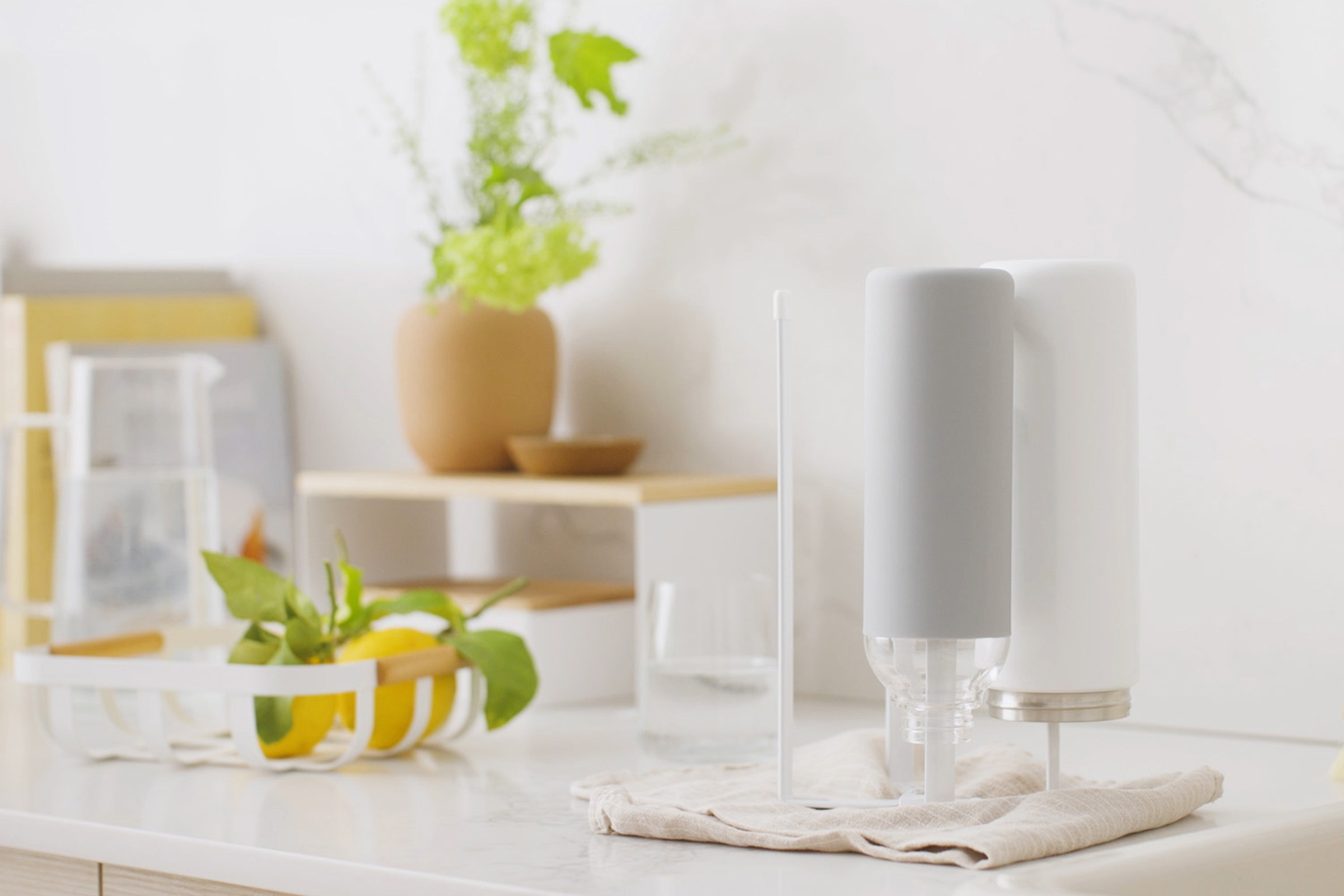 Dry bottles and recyclables
This minimalist stand takes up barely any counter space, but is ideal for drying awkward items that don't fit in your dish rack, like flasks, baby bottles, and recyclables. The rubber tips prevent scratching your favorite coffee container.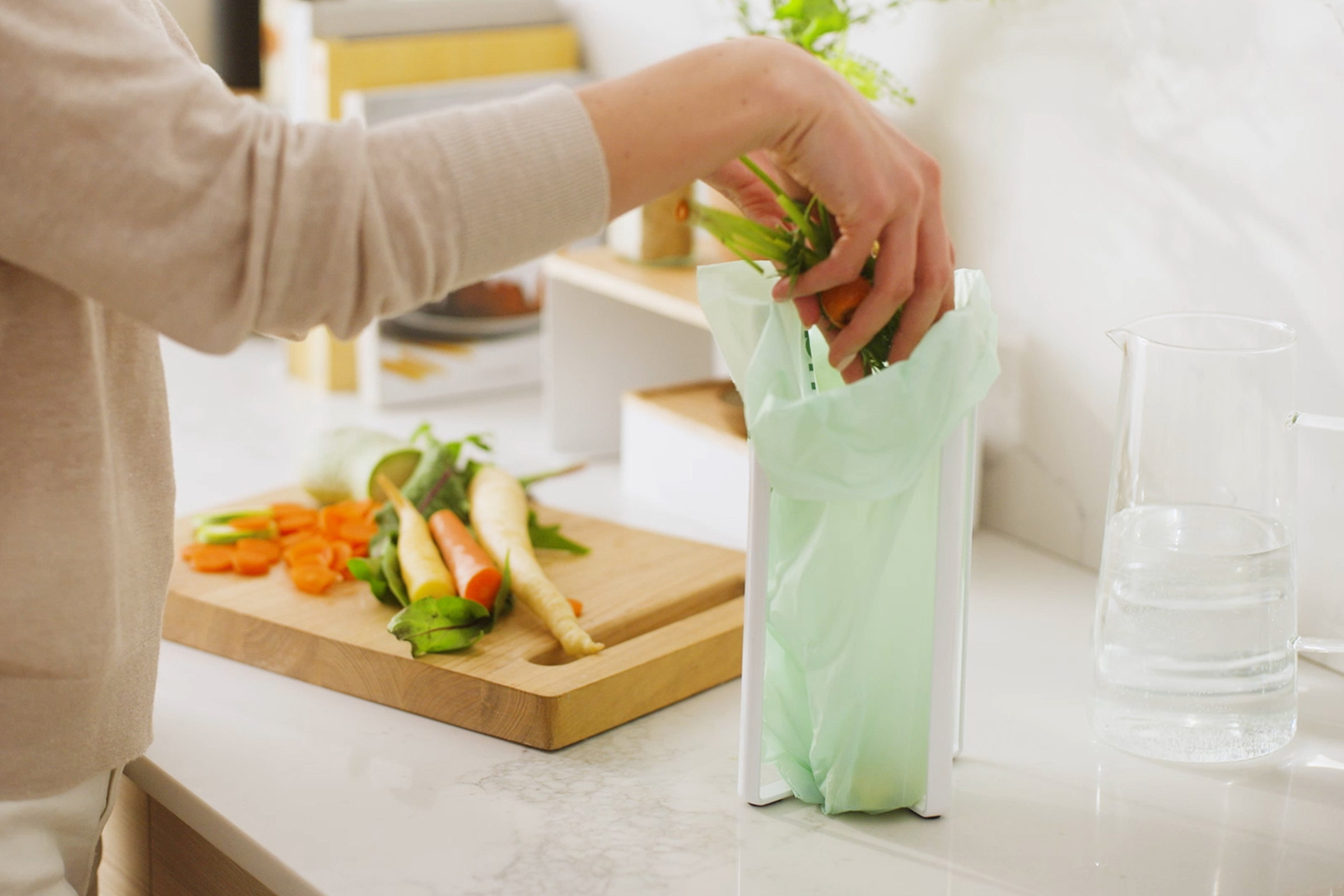 Shuck then chuck your compost scraps
Line with a compost bag to catch your food scraps as you chop and peel. A great way to keep your countertops clean while supporting a green habit.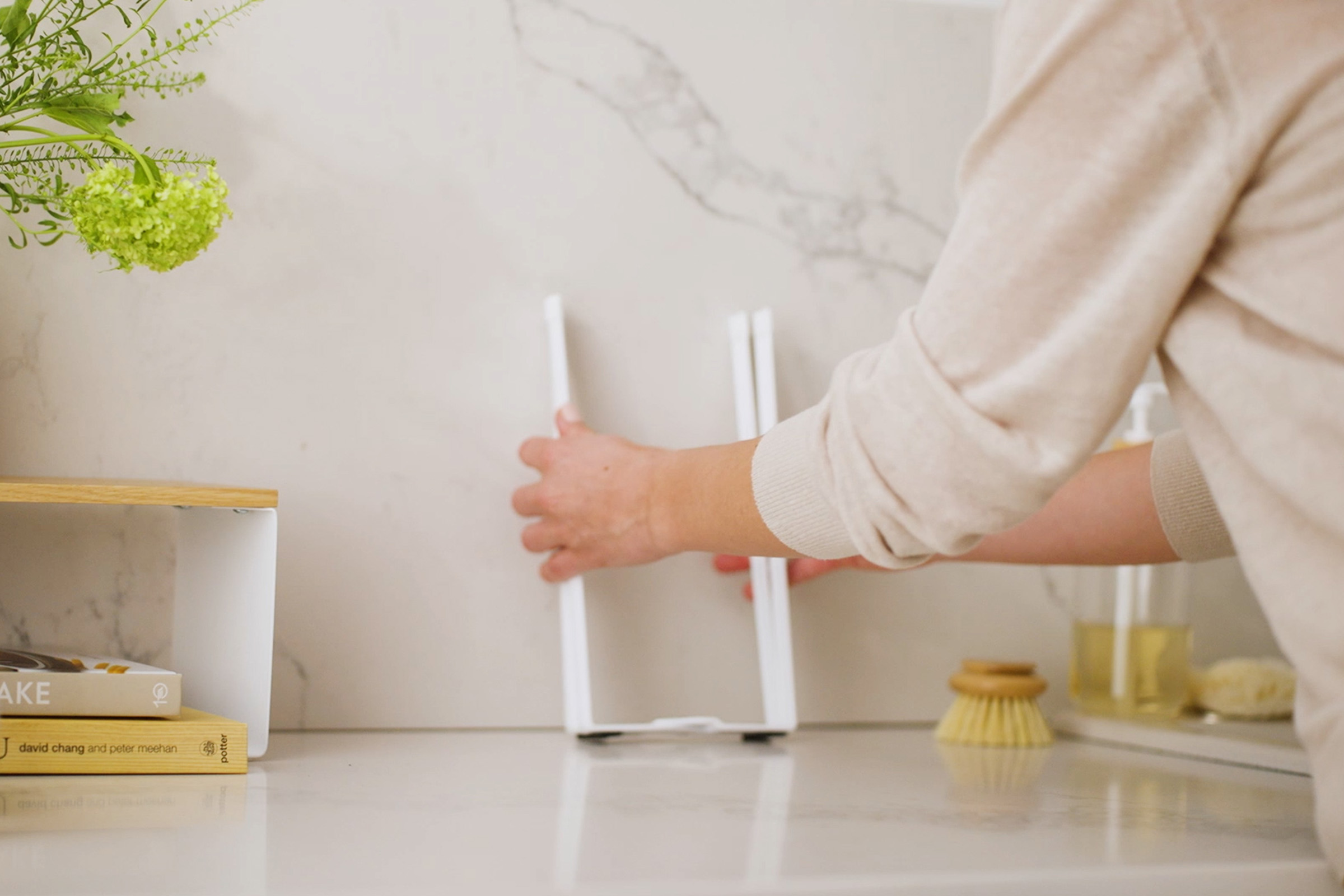 Fold & tuck away
This flat-packing design can be collapsed to occupy close to zero space and tucked away. Store it in a drawer or cupboard when not in use to free up the countertop space for a tidy look.