Product Detail Page
This is a horizontal carousel with slides that rotate manually. Use Next and Previous buttons to navigate. Pressing the space bar will open it in full screen.
Tower
Wall-Mount Storage or Trash Bin
Elevate your storage system.
Tired of your puppy tearing into your waste basket? Back doesn't bend as easily as it used to? There are myriad reasons to give your waste a lift. This modern, modest, wall-mountable waste basket will blend right into your bathroom decor. No more bending over to toss away cotton pads. What's more, the organizer can be used to stash away toiletries and bathroom accessories discreetly.
This is a carousel of product images. Use Next and Previous buttons to navigate, or jump to a slide with the slide dots.
Wall-Mount Storage or Trash Bin
Features + Benefits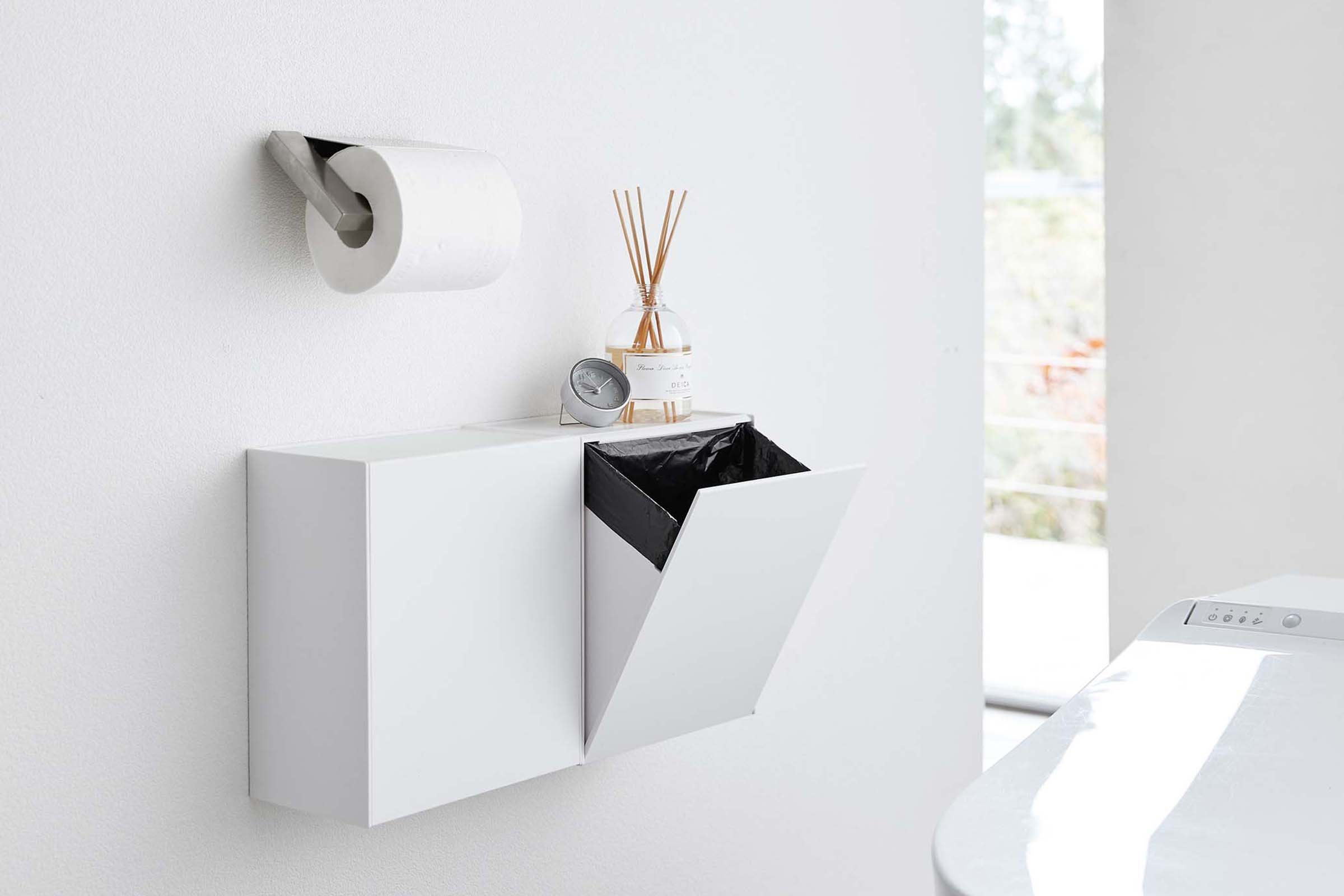 When "minimal" means zero footprint
When it comes to footprint, this item is committed to minimal. Its wall-mounting capabilities means you can avoid taking up precious floor real estate altogether if you so choose, while also giving the bin some height for convenience.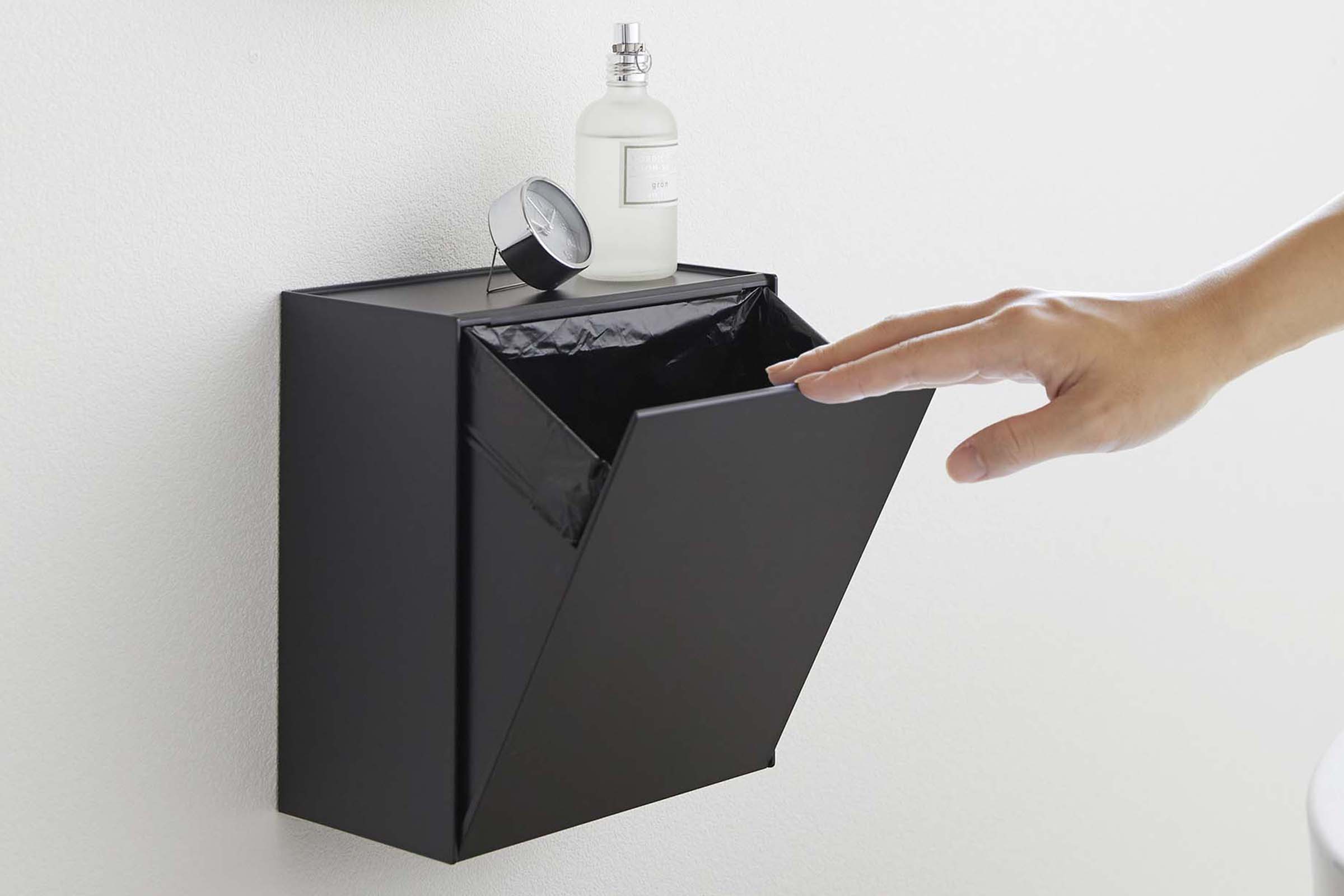 Strain-free tossing
Simply pull the top of the bin to access the fold-out drawer. The diagonal opening creates a nice angle for strain-free access, especially with the added height of being mounted on the wall.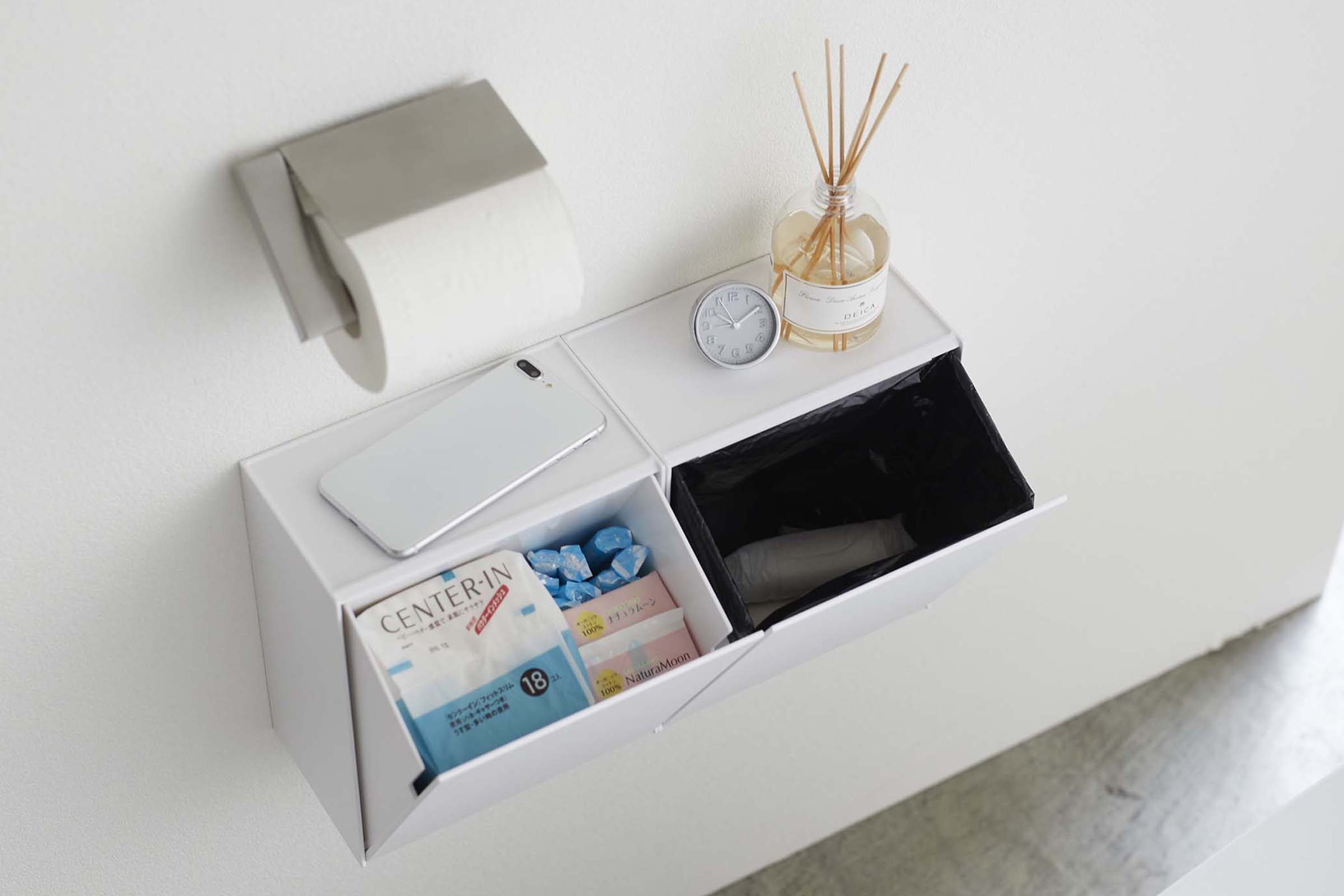 Double function as trash bin or wall storage
Easily line with a trash bag by tucking into the groove, or utilize as a discreet storage bin. Better yet, line up two to provide both uses and call it a day!