Yamazaki at Home with Coffee.andGrace
Happiness starts at Home. Discover how to cultivate tranquility and serenity in your home using a careful blend of neutrals, as demonstrated by @coffee.andgrace.
1.
Jewelry Organizer with Mirror - Steel + Wood
Jewelry as *decor*
Mirror mirror, on my jewelry stand, which necklace should I wear today? Display your beautiful baubles on this princess-tier jewelry organizer.
2.
Magnetic Key Holder - Steel + Wood
The key to peace of mind
Want a more tranquil morning routine? Give every necessity—keys, wallets, and masks—its own home to make getting out the door smoother and less harried.
3.
Side Table Trash Can
Is that a table or a trash can?
We get that most waste bins can ruin the aesthetics of your comfy-cozy living room, but not this one! Use the tabletop for holding your magazine, then recycle the issue using the bin within!
4.
Stackable Countertop Shelf - Steel + Wood - Large
It's warming up in the kitchen.
In the kitchen, try adding a little life with a little shelf. The wooden top is super sturdy, stackable, and stylish. Soon, you'll be adding these hand shelves to your cabinets, closets, and under-sink areas.
5.
Wall Clock - Steel + Wood
Lose track of time in your home haven.
This wooden wall clock is the perfect neutral touch for a bare or white accent wall. Your dreams of a relaxing, calming oasis are coming true.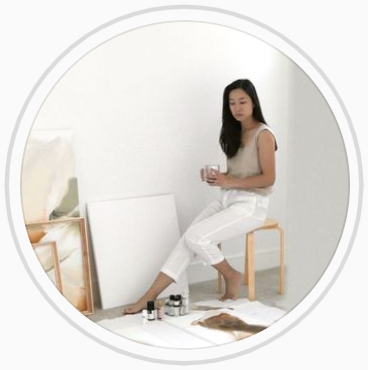 Interview with
Sarah Hsieh
Blending elements inspired from nature and functional minimalism, Sarah loves creating spaces and art that highlight the beauty of natural simplicity. Behind each view into her home or the projects she creates is a story of her journey and what inspires her. She strives to create a home that has an atmosphere of natural warmth with artistic nuances combining form and function; a space that is filled with light and brings light to those in it.