Yamazaki at Home with HerBlackHome
If it ever went anywhere, black is back in style. Check out how to cool off your home decor just in time for fall with inspiration from @HerBlackHome. Vee's home demonstrates how to perfectly complement white and black for the most classic color combination in existence, and how it looks *so good*. 
A bathroom look that deserves to be showered with praise
These shower dispensers melt right into the black tile shower. If you're tired of the water-stained look of white tiles, try a matte black look like this one. Throw in a plant to give your shower a pop of color, and also so you can imagine that you're showering in a warm, tropical place.
Soak up this beautiful tub
This tub has us reaching for the rubber duckies. We're picturing a tub full of bubbles, a book resting on the caddy, and a candle or a glass of wine perched on the bathroom stand next to the tub. Perfect bliss.
A bedroom look too good to sleep on
They say black never goes out of fashion, and neither does this laundry hamper. We love how the black dresser and the checkered blanket tie the room together.
Go black to basics with must-have sink accessories
There really is not a more classic combination than black and white. The smooth black counter and black sink basin complement the white tiled backsplash. Not to mention, our double-decker dish rack really stands out against the white background.
A kitchen look you'll want to sink your teeth into
We've said it once and we'll say it again, the black basin and countertop turn a basic kitchen setup into a bold look. Besides our dish rack, we offer other black kitchen accessories, such as soap dispensers and sponge holders that will create a cohesive aesthetic, uninterrupted by loud packaging from soaps and other cleaning supplies.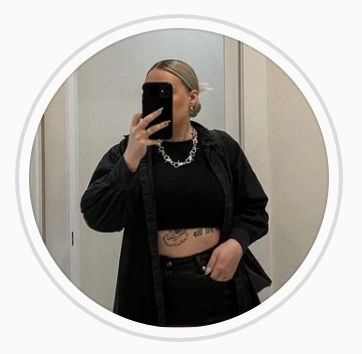 Interview with
HerBlackHome
Vee is a coffee addict with a knack for home decoration. She's a modern minimalist with a love for the color black.