Yamazaki at Home with the Pink Diary
Home, sweet home! @thepinkdiary has us admiring her impeccably decorated pad from every angle. From countertops to closets, Sharon shows us how to transform cluttered spaces into tidy, minimalist havens.   
1.
Countertop Shelf & Dish Riser
Spice up your kitchen
Doubling storage space with a smart countertop shelf? Yes, please. While you'd like your most frequently used oils and spices ready at hand, they can easily crowd your countertops. Stacking on countertop shelves and risers elevates (literally and figuratively) your spice storage while clearing up your counters at the same time.
2.
Coat Rack with Shelf
WFH goals
Stylish, minimalist decor that transforms the corner of a bedroom into a work-from-home haven. This home office is bare bones, but also complete goals. From the standing desk to coffee table, the furry friend to the furry carpet, we're feeling inspired to get to work.
3.
End Table
Throw out your plans, it's blanket time
Ready to curl up with a good book and a soft throw yet? We're loving the plush pinks and soft tones of this living room set up. This end table is thin enough to fit in a narrow space between the couch and the wall. Lay down some books and then lay down yourself for some cozy quiet time.
4.
Magnetic Key Holder
We love how welcoming this feels
Home style starts at the door. Feel the joy of coming home day after day. This key rack has been known to hold dozens of face masks or key rings. The upper compartment is perfect for holding post cards or outgoing mail. Or, throw in a pair of sunglasses or other miscellaneous items you'd like to remember on your way out.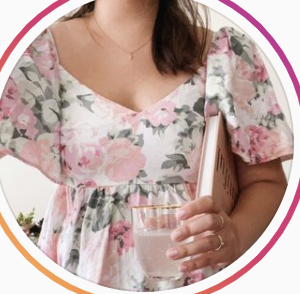 Interview with
The Pink Diary
Sharon is a newlywed and a dog mom of two who enjoys a thoughtful and simple lifestyle. A creative who shares her everyday moments through photos from sharing her favorite outfits, Korean recipes, to a functional space with dogs.