Yamazaki at Home with @athomeontheboulevard
We're all about elevating outdated spaces. With a recently remodeled laundry room, Julie from @athomeontheboulevard spills all her tips & tricks when it comes to keeping a space neat and functional (with a little organizing help from Yamazaki, of course).
How do you keep a tidy home with Yamazaki Home? 
Keeping a tidy home takes time and work, but once a system is established, tidiness follows. Here are a few tips I follow to keep a tidy home with Yamazaki:

1. All things must have a place. Use trays, bins, and baskets to group like items together. 
 
2. Regularly clean out closets, cabinets, and storage areas. I usually do so seasonally. Before I get started, I grab three large bins and label them: donate, trash, sell. This allows me to quickly categorize items as I am cleaning. If I haven't worn or used the item in a year, it must go into one of those bins. 
 
3. Create and follow a cleaning schedule. A little bit each day, helps maintain a clean and organized home.
Share your best tips for styling a small space.
When styling a small space it is imperative to be creative. Using vertical space such as cabinets, shelves, or bookcases to store items helps to maximize the room. Keeping items off the floor helps to visually open the space. Also, I am a firm believer in hidden storage. Rooms tend to feel less cluttered and more organized when "things" are tucked away in baskets or behind cabinet/closet doors. This is so important in a small space.
1. Maximize vertical space
2. Keep items off the floor
3. Hidden storage
What Yamazaki product made the biggest difference in your space?
As a lover of baskets and bins, the metal storage bins are wonderful to group common items such as cleaning products, laundry supplies, etc. in our mudroom. They would also work great in a pantry. By using them, everything has a place and makes it easy to find when needed. My family appreciates knowing where things belong and where they need to be put back. 
What is the most important factor to consider when decorating a home?
The most important factor when decorating a home is making it your own. Don't fall too hard on the trends and what others are doing. Create a home that brings you joy and that you want to spend time in. Look to Pinterest and Instagram for inspiration, but stick with what you love. We spend most of our life in our home, so create one that makes you smile when you walk in.
What is your best piece of advice for someone at the beginning of their home decorating journey?
The best piece of advice I would give to someone at the beginning of their home decorating journey is - home takes time. Don't rush into decorating and buying furniture just to fill the space. Live in it for awhile, see how the rooms flow, use painters tape on the floor to play around with furniture layouts. Then, invest in a few higher-end neutral staple items (couch, dining table, chairs) and purchase more affordable decorative pieces and accessories. This allows you to refresh the feel of a room by swapping out the accessories and not breaking the bank.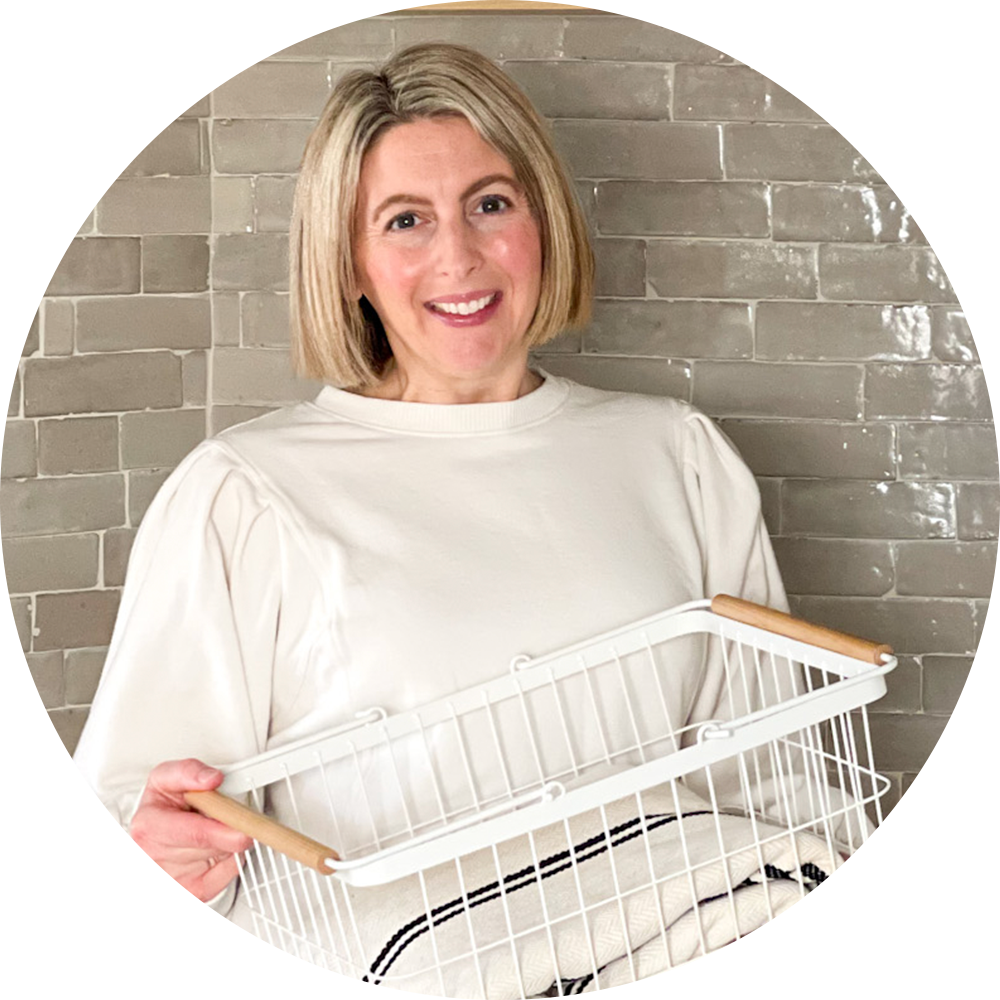 Interview with
Julie Baird
Julie Baird is a home transformer, stylist, and creator of At Home on the Boulevard. With an eye of design and a love for any DIY home project, Julie inspires others to live intentionally through creating a warm and welcoming space that is both impactful and attainable at any budget.